Supor - Pot Pressure Cooker r - 50YA10VN-100
Discount amount: 1.190.000 VNĐ
Price: 1.500.000 VNĐ
(-21%)
In stock/Available:
Available
This item does not show inventory, thanks to you record phone number and email, we will contact again in 24h
Power 1000W, high pressure
Safety system when used: The 50YA10VN-100 Supor is equipped with a safety cap and anti-theft system to help protect your product from damage.
A versatile product: it can replace a variety of household appliances such as rice cooker, cooker, autoclave
Use the pressure cooker safely
Share
Wholesales price for this item?
Contact
Supor CYYB50YA10VN-100 5.0 liter pressure cooker is made of durable stainless steel, comes with features such as cooking rice, cooking porridge, cooking soup, stew with adjustable cooking time, light and sound very comfortable.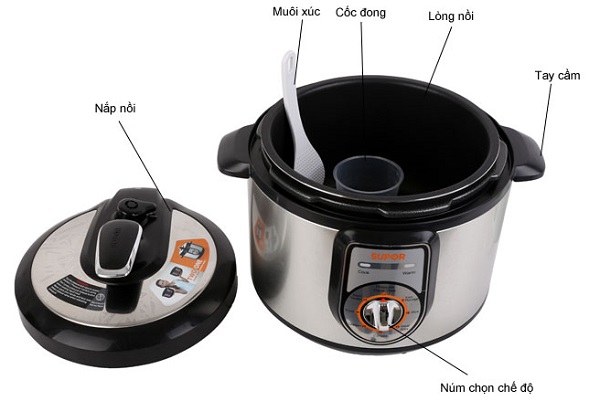 The product is also equipped with safety function, pressure, stable power supply and the use of dual pressure control technology and convenient cooking functions. The high pressure cooker boils water when it is cooked under normal pressure, thus reducing cooking time and reducing power consumption.
Supor pressure cooker CYYB50YA10VN-100 5.0 lit with lid closed, so that when the steam in the pot can not escape, the pressure in the pot increased and the temperature also increased, so that fast food cooked without consumption of nutrients in food.
Most viewed products See more