Soft Snack Bearing 100g
Discount amount: 52.000 VNĐ
Price: 52.000 VNĐ
In stock/Available:
Available
This item does not show inventory, thanks to you record phone number and email, we will contact again in 24h
Made with real chicken
Treats Stick Soft Dog Snack
Many Flavore
Import from Thailand
Share
Wholesales price for this item?
Contact
Barley Gourmet Sticks is made from pure chicken meat as a high-fat, high-fat protein. 
Strengthens the muscles, bones and teeth, strengthens muscles and softens the taste of your dog.
Our soft Snacks are the answer for your dogs. Give them to your dogs as a reward or to show how much you love them. Our treats are made  with real chicken meat; each piece is well prepared to create the tastiest, nutririonally superior and highly digestible dog treats – just what your dog deserve.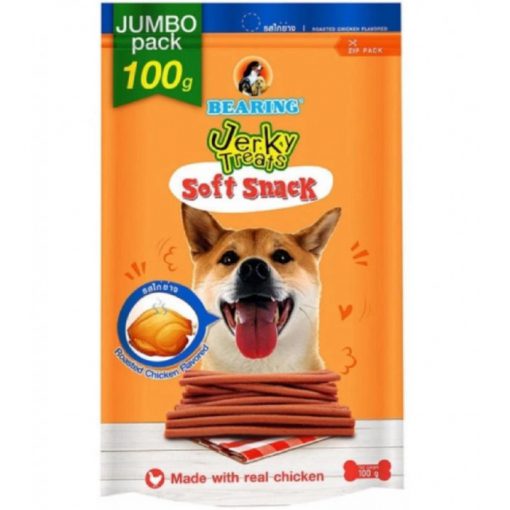 Most viewed products See more