SAMSUNG- Headphone- Mono Bluetooh
Discount amount: 850.300 VNĐ
Price: 850.300 VNĐ
In stock/Available:
available
Color
Click to view photo.
Click to view photo.
This item does not show inventory, thanks to you record phone number and email, we will contact again in 24h
Elegant design, comfortable fit
Long battery life, quality conversations
Connect easily and efficiently to your mobile device
Share
Wholesales price for this item?
Contact
Slim & Elegant
With a choice of two colors Black & White, the Mono Bluetooth Headset MG900 delivers the sophistication that fits your individual personality. The leather-wrapped design embodies the elegance and class of headphones.
Comfort Optimizer
The Mono Bluetooth Headset offers an ultra-comfortable feel thanks to its customizable design to perfectly fit the user's ear structure. Combined with headset and ear cushions (three sizes S / M / L) are made of flexible plastic material, you can comfortably use headphones during long working days.
Superb Daily Battery Life
The usual bluetooth headset does not turn off if not disconnected. However, the intelligent Bluetooth Mono headset automatically shuts off after a certain amount of time, extending battery life up to nine months. The headset also supports up to 9 hours of talk time and up to 330 hours of standby time so you can stay connected wherever you are. ※ Battery status check: Press the volume down button and the call buttons at the same time, the LED light will show the battery status at the power button. (Green: over 60%, yellow: 60 ~ 30%, red: less than 30%, flashing red: less than 10%)
Highest Sound Quality
Rhythm and Vibration Reduction technology in the Bluetooth Mono headset delivers pure, clear sound. Combined with a wide frequency range, the headphones produce sound quality that can not be better for all your conversations.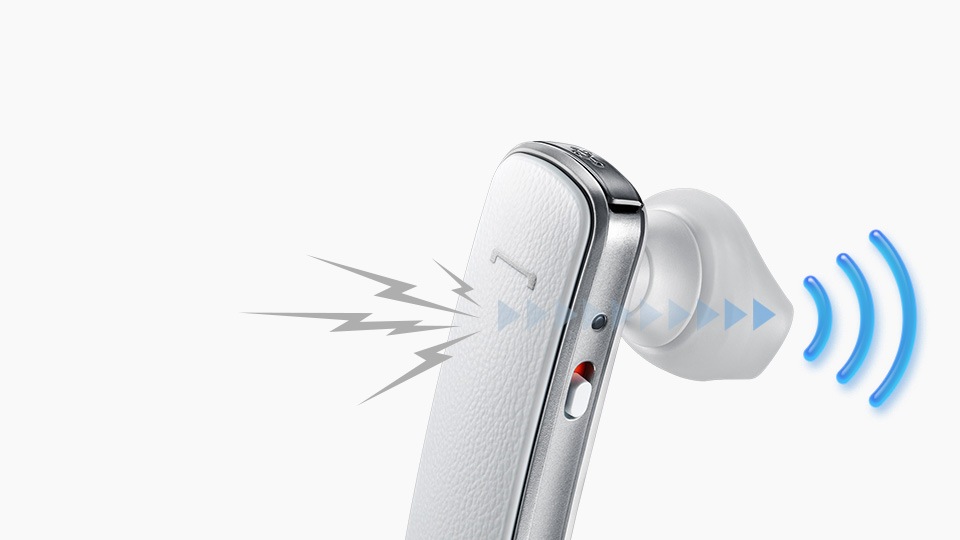 Multipoint Technology
The Bluetooth Mono Headset's Multipoint technology offers powerful connectivity with a variety of smart devices.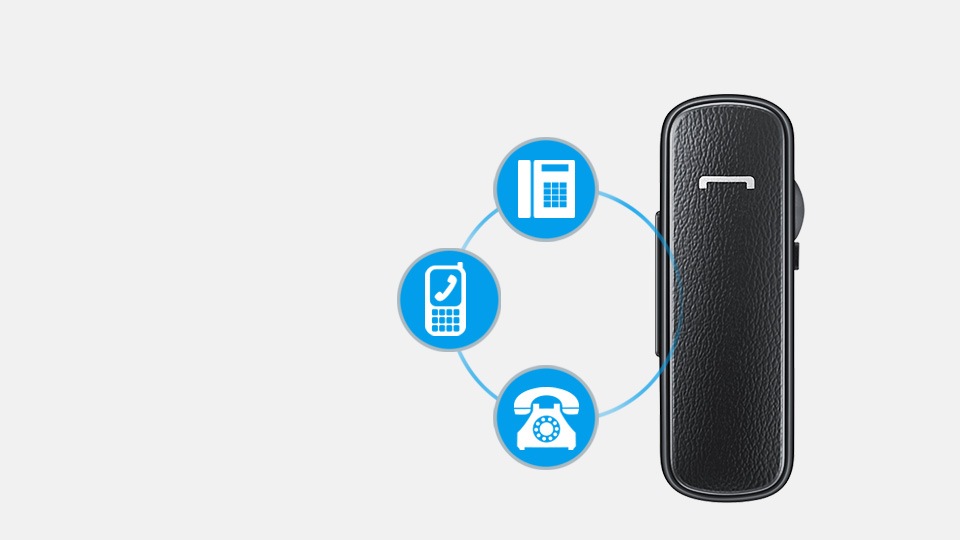 Activate S Voice
It is easy to activate the S Voice feature in Samsung smartphones when using the Mono Bluetooth headset.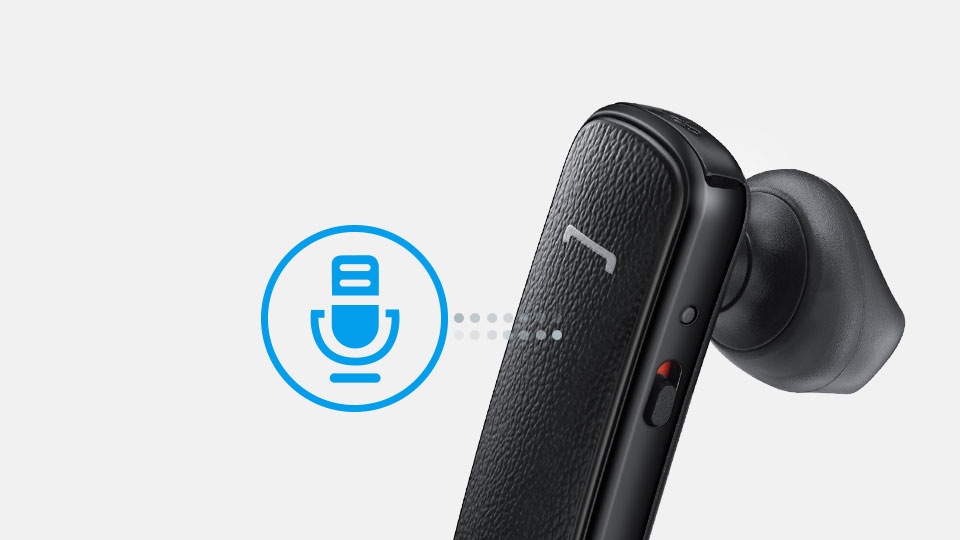 Voice Alarm Feature
Easily connect to your phone, do on / off and many other features, including voice alarms with the Mono Bluetooth headset. You can check the phone information directly from the headset to save time and optimize productivity effectively. Features of Voice Alarm: Connect, turn off notifications, turn on multiple connections, power on / off, turn on voice alarm.
Most viewed products See more