Pets Pounce Pets Sanitizer 500ml - Deodorant Antibacterial Spray
Discount amount: 185.000 VNĐ
Price: 185.000 VNĐ
In stock/Available:
Available
This item does not show inventory, thanks to you record phone number and email, we will contact again in 24h
- Kill 99.99% of Airborne Bacteria
- Antibacterial, Heal Wounds
- Good Deodorant
Share
Wholesales price for this item?
Contact
Bio Ion Pets Pounce is a RO water content, 100% ionized extracts and biological formulas are researched and developed from Japan. Testing the lab of Sunao Kubota (a doctor of medicine, Japan), confirmed that Bio Ion Pets Pounce with its natural properties is effective and safe for the environment to use the most. It is also a deodorant with a disinfection ability that eliminates odors and kills 99.99% of bacteria that are normally detected in air in any enclosed area, where it is obstructed or on any type of surface. Ideal as detergent, Bio Ion Pets Pounce flushes contaminated air, around your loved ones and you with better air quality for a healthier life!
FRAGRANT
Floral, Ocean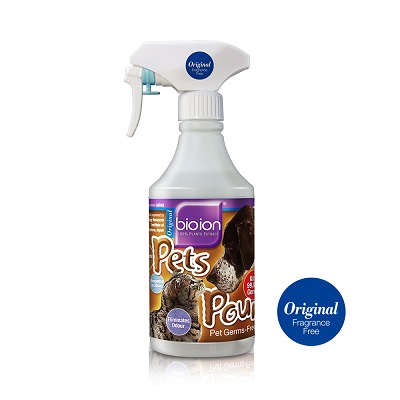 Most viewed products See more