ORICO- POWER BANK M6000
Discount amount: 320.000 VNĐ
Price: 320.000 VNĐ
In stock/Available:
AVALIBLE
This item does not show inventory, thanks to you record phone number and email, we will contact again in 24h
Rechargeable Battery Polymer core
Capacity 6,000mAh
Aluminum alloy casing, slim design only 12mm.
Input port: 1 MicroB port
Outlet: 2 USB-A (5V2A) ports: Automatically adjusts the current for each type of phone.
There are LEDs showing battery capacity. There is a MicroB charging cable included with the battery.
Color: Silver gray.
Share
Wholesales price for this item?
Contact
Delicate in design, the M6000 is handy to every detail, this is a spare battery that looks like a luxury phone, fragile but powerful.
Powerful and stylish, it comes out with the Orico M6000 battery case - Monolithic aluminum case. Aluminum material makes the handle very firm and cool, new in time, not as old as the normal plastic shell when you use for a long time.
If you are using spare batteries with plastic outer layer, it is easy to recognize that when you use it will be very easy to stain, the longer will make the old battery due to dirt, sweat cling to and do. lose aesthetics. With the Orico M6000 battery backup, it limits the amount of dust that is very good and it is easy to clean when you sweat or dust.
Not only that, but a solid and cool feeling that the M6000 will bring.


The ultra-slim design is like a super-lightweight phone that's easy to carry around anywhere, and it's a great product to support the best and most stylish mobile phones.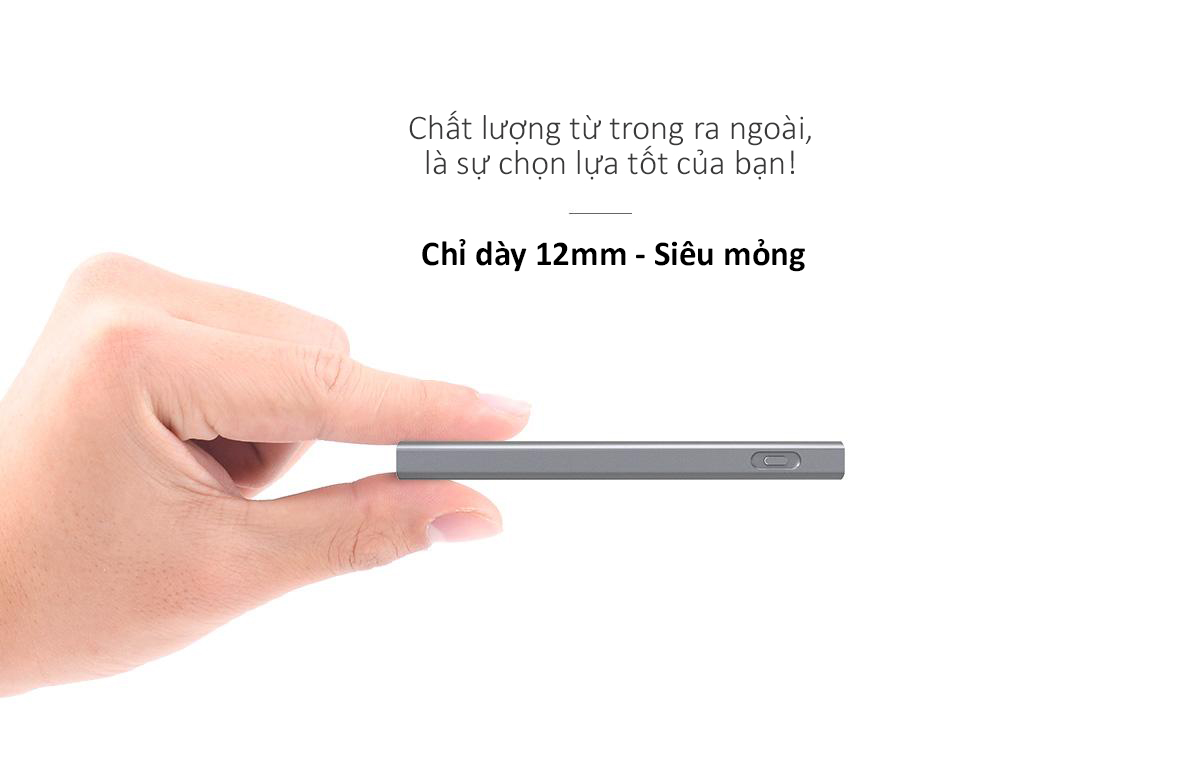 Make a backup with the battery, the user always carry with him whenever they go out, because the nature of use should be carried and held on hand very often. So, Orico has thoroughly researched the user interface and has designed the M6000 to be a convenient fit for carrying and special: you hold hands Orico M6000 backup battery it fit just like you hold the super The most vocal phone today - feels great.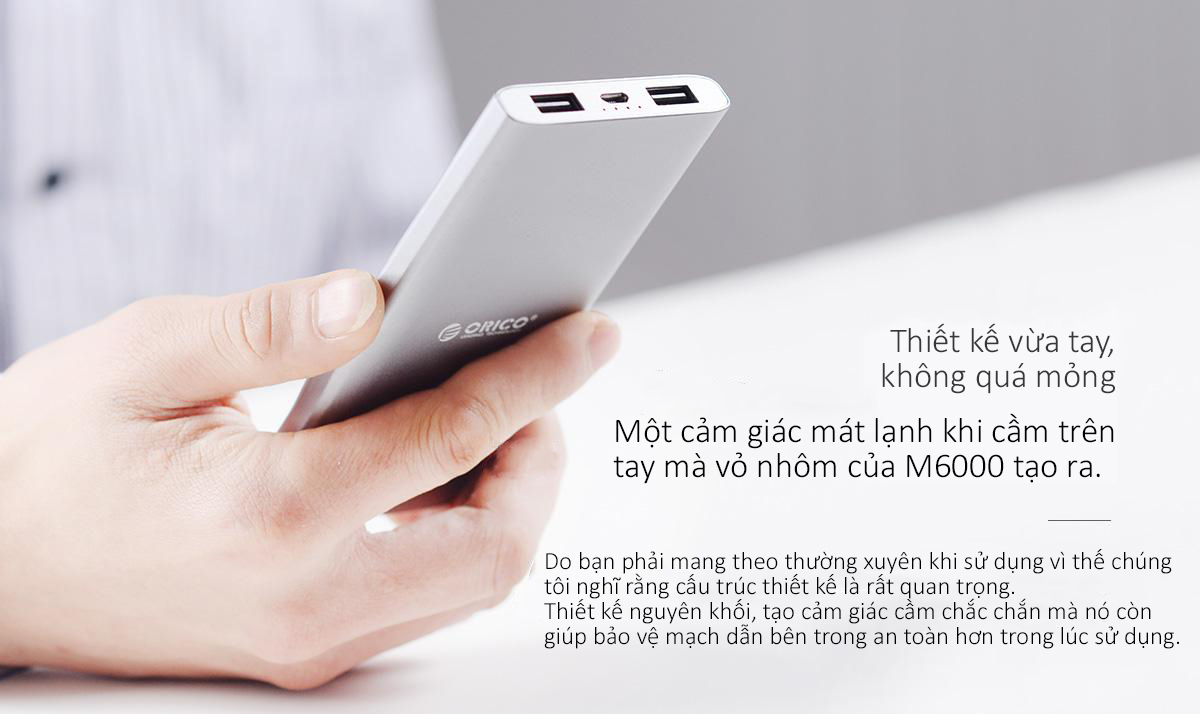 Ensures the safety of charging devices and user's battery is Orico top priority. Thus, the M6000 is equipped with a new generation Polymer battery, equipped with safety material in the battery core, which does not cause the battery to boil out of gas when the battery core is overheated, thereby limiting the fire and explosion. Make your charger and user safer.
For users, the worry about the safety of the battery back up charging for their loved mobile is always present. This, Orico has resolved thoroughly by integrating ultra-smart charging technology into Orico's backup battery, and here is the M6000. It is capable of detecting the input voltage level of the terminal and hence it will adjust the voltage provided to the equipment to the limit voltage allowed by the device. Therefore, the charger - ie the phone will be completely free from over voltage, without affecting the battery, ensuring the highest safety.

Most viewed products See more