Natural Exotic Flowers ( Clumping ) 7.5 Kg
Discount amount: 104.000 VNĐ
Price: 104.000 VNĐ
In stock/Available:
Available
This item does not show inventory, thanks to you record phone number and email, we will contact again in 24h
Share
Wholesales price for this item?
Contact
Features:
Made from natural Sodium Bentonite brown colour with 573% absorption capacity, instant clumping, low consumption, anti-bacterial and controls odour. The products have wonderful exotic perfumes. Cats are comfortable using it like natural sand in the garden.
-Granule Size 0.25 mm to 1.0 mm
-Makes Instant Wafer Thin Clumps
-High Absorption & Long Lasting
-Kills Odour with exotic flowers scent.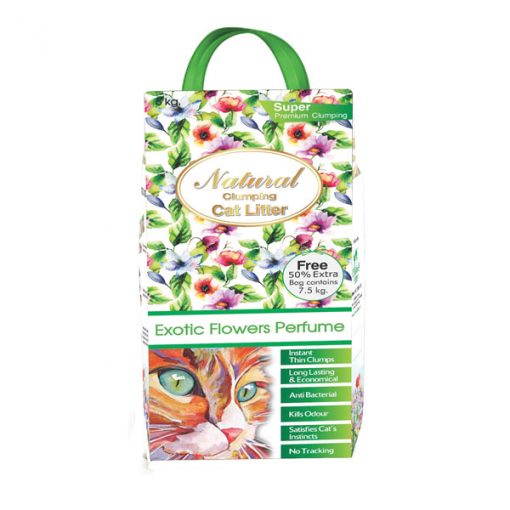 Most viewed products See more