Mygica - TV Box Mygica ATV586
Discount amount: 1.300.000 VNĐ
Price: 1.450.000 VNĐ
(-10%)
In stock/Available:
available
This item does not show inventory, thanks to you record phone number and email, we will contact again in 24h
- Processor: Quad Core 2.0GHz frequency
- GPU: Quad-Core Mali 400
- WiFI: Supports 2.4G / 5.0G WIFI standard
- Operating System: Android ™ Kitkat 4.4
- Power supply: DC 5V / 2A
- Internal memory: 4GB NAND Flash
- Memory Ram: 1GB DDR3
- Bluetooth 4.0 support
- Support: DTS Passthrough on XBMX.
Share
Wholesales price for this item?
Contact
Mygica AVT586 with ARM Cortex A9 x 2 processor, Android 4.4 operating system, wired LAN support and wireless Wi-Fi we can use the full functionality of an Android Box device such as music player The CHPlay market with hundreds of thousands of other entertainment applications can be installed and used according to your needs in line with the true Android Box.
Two USB ports allow you to connect to a variety of external devices, including external hard drives (3TB hard drive), USB, keyboard, and mouse. In addition to the Mygica AVT586 is also built-in BVD S2 has two channel scan mode. One is Analog mode, two is Digital mode. The received channels will depend on the transmitter. At present, VTV is playing VTV1, VTV2, VTv3, VTV4, VTV6, VTV1HD, VTV3 HD. VTV6HD. In addition, VTC has 24 channels on DVB T and An Vast 9 channels free on DVB S2.- Processor: Quad Core 2.0GHz frequency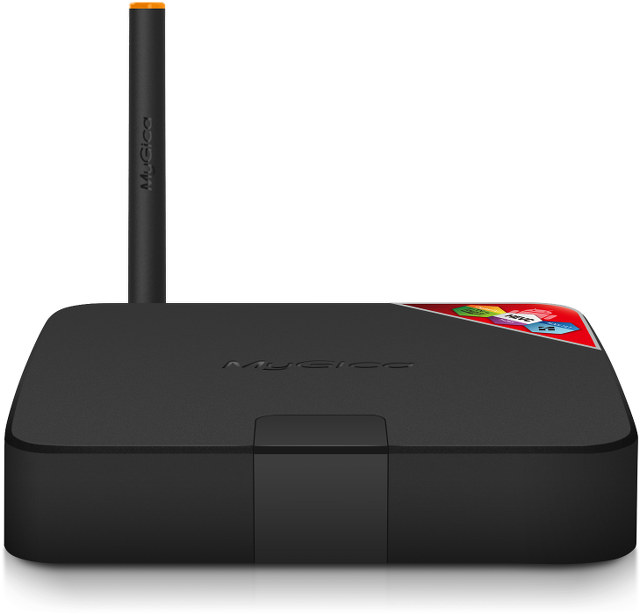 Especially when watching TV is also able to record the program is playing, timer recording time and can be recorded directly to the external hard drive. Now you can record your favorite shows to watch at any time.
Most viewed products See more