HP-PRINTING INK C4092A
Discount amount: 685.860 VNĐ
Price: 754.446 VNĐ
(-9%)
In stock/Available:
available
This item does not show inventory, thanks to you record phone number and email, we will contact again in 24h
Product: Ink Cartridge
Manufacturer: HP
Model: CD975AA
Ink: Black ink
Used for the HP-6000, 6500, and K7000
Share
Wholesales price for this item?
Contact
HP 920XL Black Inkjet Print Cartridge CD975AA COLOR - BLACK
You are looking for a good ink for printing needs, capable of producing quality prints that are just as user-friendly as your printer, then get yourself the HP 920XL CD975AA black inkjet cartridge. . The HP 920XL Black Inkjet Printer Cartridge is made from premium materials, beautiful color ink, durable color, no blur or ink after printing.
FEATURE HIGHLIGHTS
It can print 1,200 pages with 5% coverage.
Suitable for all types of printing paper, so it is very handy
Compatible with Officejet 6000/6500/7000 series printers
HP ink is produced on the line and modern technology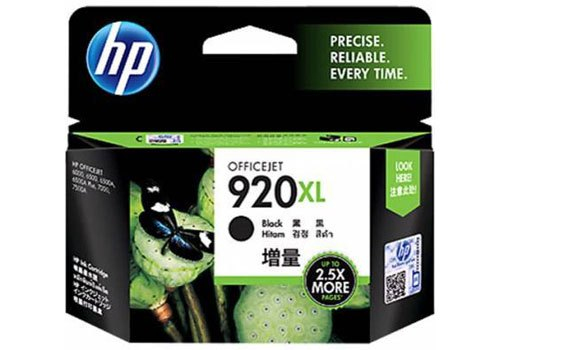 Most viewed products See more