Epi-Otic Ear Cleaner for Cats and Dogs 60ml
Discount amount: 140.000 VNĐ
Price: 140.000 VNĐ
In stock/Available:
Available
This item does not show inventory, thanks to you record phone number and email, we will contact again in 24h
No skin irritation, no alcohol
Products of Virbac - France
Share
Wholesales price for this item?
Contact
Epi-Otic Ear cleanser is a soothing ear hygiene product. With a special formula that helps remove stains and dry the ear canal. Epi-Otic Ear cleanser is a product that is antiseptic but does not irritate and does not contain alcohol, supports the care and effective cleaning of your pet's ears.
Uses :
- Salicylic acid softens, antiseptic and anti-itching
- Propylene glycol dissolves secretions and dirt; Decomposing keratin and antibacterial
- Docusate sodium creates a protective coating and helps completely dry
- PCMX is a broad-spectrum bactericidal and fungicidal agent
User manual :
- Shake the bottle thoroughly before use. Drugs into the ear. Gently rub the base of the ear, wipe the top of the ear and the accessible parts with Epi-Otic absorbent cotton wool.
- Regular hygiene: 2-3 times / week.
- Use for cleaning before carrying out other treatments.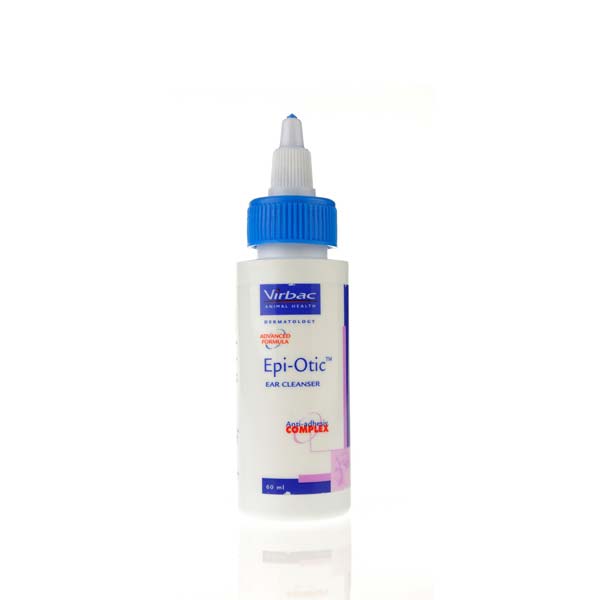 Most viewed products See more