D-Link - Thiết bị phát Wifi không dây dành cho giải trí đa phương tiện, AC1900 (DIR-880L)
Discount amount: 3.790.000 VNĐ
Price: 4.000.000 VNĐ
(-5%)
In stock/Available:
Available
This item does not show inventory, thanks to you record phone number and email, we will contact again in 24h
Next Generation 11AC Wi-Fi –  Newest AC technology for high-speed wireless connections
Simultaneous Dual Band – Delivers faster Wi-Fi speeds of up to 1900Mbps (600Mbps on 2.4Ghz + 1300Mbps on 5GHz)
AC SmartBeam – Enhances wireless signal strength and range
Band Steering – Increases bandwidth efficiency and availability
Gigabit Ethernet – Delivers wired performance 10x faster than traditional Fast Ethernet
Your Own Personal Cloud Storage – mydlink SharePort enabled USB port so you can store and access your media files wherever you are
USB 3.0 – Up to 10x faster than USB 2.0
Compatibility – Works with existing and future Wi-Fi devices
Share
Wholesales price for this item?
Contact
Why You Want it

Ultimate Wi-Fi Performance
AC1900 speed for a ridiculously fast home network.
Advanced Beamforming
Track your connected devices for enhanced Wi-Fi speed and range.
Smarter Bandwidth
Distributes traffic using band steering technology for optimal Wi-Fi.
Remote Access & Management 
Manage your network from your smartphone or tablet.
Take Coverage to the Next Level
Increased performance and maximum Wi-Fi coverage throughout your home with 3 detachable antennas and 3 power amplifiers

Beam Forming
Improves coverage by directing bandwidth to your devices as you move around your home. You can stream HD video, surf the web, skype your friends and play online games from wherever you are so you'll always get the best experience.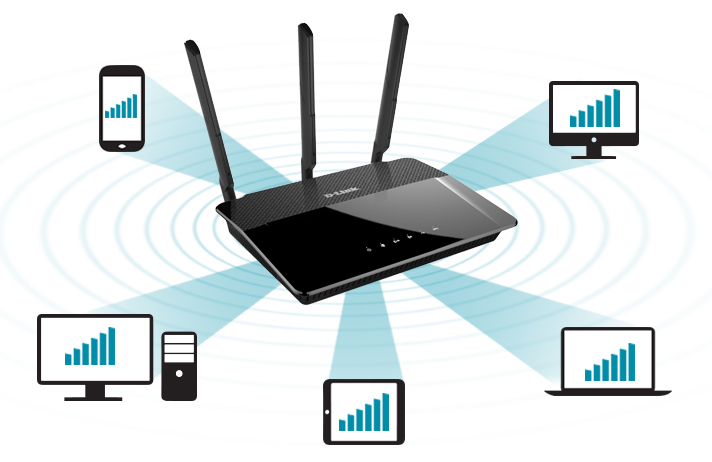 Dual Core Power

 

A Dual Core Processor gives you all the processing power you need to support more devices and apps in your home so you can experience lag free gaming and HD media streaming.


 
Smarter Bandwidth

 

Intelligent Traffic Prioritizations selects the fastest Wi-Fi for every device and prevents older devices from affecting optimal performance.


 
New User Interface
Controlling your network by enabling parental controls, blocking unwanted devices, monitoring internet activity and creating Wi-Fi guest networks is easier than ever with our new interface.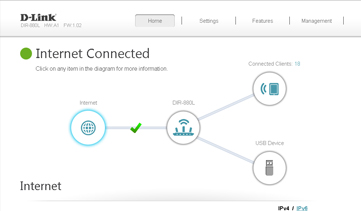 Smart Connections

WPS Button
Push to Connect
Gigabit 4 Lan Ports:
Connect up to 4
wired device
Internet Wan Port:
Plug your internet
cable here

 

USB 2.0:
Share a printer
USB 3.0 Port:
Share your media with your
friends
DD-WRT
Open Source

 

The D-Link AC1900 Wi-Fi Router (DIR-880L) provides a responsive graphical user interface for an exceptional experience right out of the box. Advanced users have the option to utilize Open Source firmware to modify their router further. The DIR-880L router supports the DD-WRT OpenSource, Linux-based operating system offering additional customization and features. For more information visit – 

www.dd-wrt.com

 
Superior Gaming Experience
Give your new NVIDIA SHIELD PORTABLE and NVIDIA SHIELD TABLET the speed and power they crave. The AC1900 is an NVIDIA SHIELD-Ready product.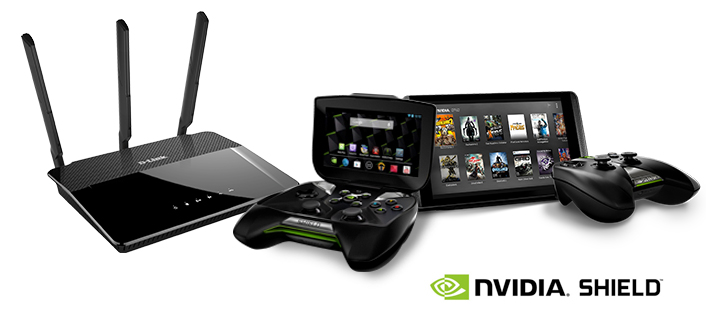 Additional Features

 
 

---

 

---

 
 

Speed

 
11AC Wi-Fi – World's fastest Wi-Fi speeds of up to 600Mbps (2.4GHz) + 1300Mbps (5Ghz).

 

Dual-Core Processor – Fast and reliable wireless, Ethernet and USB performance.

Gigabit Ethernet Ports - Ensures the best wired online experience for HD streaming and gaming.

 

 
 

---

 

---

 
 

Range

 
Whole-Home Coverage – 11AC technology extends wireless range further than with Wireless N.

 

High-Powered Antennas – 3 external antennas amplify wireless signal. 

 

 
 

---

 

---

 
 

Performance

 
Traffic Prioritization – Advanced QoS engine distributes traffic optimally across both wireless bands to guarantee the best performance.

 

Dual-Band Technology – Decreases wireless interference and congestion, allowing you to connect more devices.

Advanced AC SmartBeam – Unique beamforming technology dramatically enhances wireless signal strength and range.

 

 
 

---

 

---

 
 

Access

 
DLNA Enabled (Compatible) – Play and share your media on any DLNA devices, such as TVs, gaming consoles, smartphones and more.

 

Multiple USB Ports – One standard USB 2.0 port plus one USB 3.0 port with speeds up to 10x faster than 2.0.

mydlink SharePort App – Remotely stream and share movies, music, pictures and more from your connected USB hard drive.

SharePort Utility – Access and share a USB printer, scanner or storage device over your home network. 

 

 
 

---

 

---

 
 

Security

 
L2TP Over IPSec VPN Server Support – Transmit data securely when connected remotely.

 

Parental Controls – Create online access schedules and block/allow specific websites and/or devices.

Guest Wi-Fi Network – Enable a public or encrypted wireless guest network.

Secure Wi-Fi Encryption– WPA/WPA2 provides highest level of wireless security.

 

 
 

---

 

---

 
 

Management

 
Easy To Install – Installation wizard manually walks you through setup in minutes.

 

Quick Router Setup (QRS) App – Easy setup app for smartphones and tablets.

mydlink Lite App – Free mobile app with ability to monitor, control & troubleshoot your home network.

WPS Push Button Setup – Quickest method of connecting devices with the push of a button.

Zero Configuration – Once router is setup, other D-Link Zero Configuration devices can easily and instantly connect. 

 

 
Product Image
Product Name
AC1200 Wi-Fi Router
AC1750 Wi-Fi Router
AC1750 Wi-Fi Router
AC1900 Wi-Fi Router
AC1900 Wi-Fi Router
AC3200 Ultra Wi-Fi Series Router
Model Number
DIR-842
DIR-859
DIR-869
DIR-880L
DIR-879
DIR-890L/R
Home Footage
Small Home
Medium Home
Medium Home
Medium to Large Home
Medium to Large Home
Medium to Large Home
Ideal Usage
Multi-Device Media Streaming
HD Media Streaming
HD Media Streaming
Multi-Device HD Media Streaming and Gaming
Multi-Device HD Media Streaming and Gaming
4K Streaming, Online Gamingon Multiple Devices
Wi-Fi Band
Dual Band 300 + 867
Dual Band 450 + 1300
Dual Band 450 + 1300
Dual Band 600 + 1300
Dual Band 600 + 1300
Dual Band 600 + 1300
CPU Processor
Single Core
Single Core
Single Core
Dual Core 800 MHz
 
Dual Core 1 GHz
Range
Better
Better
Better
Best
Best
Ultimate
Essential Features
Ethernet - LAN Ethernet-WAN
(4) Gigabit (1) Gigabit
(4) Gigabit (1) Gigabit
(4) Gigabit (1) Gigabit
(4) Gigabit (1) Gigabit
(4) Gigabit (1) Gigabit
(4) Gigabit (1) Gigabit
USB Port
 
 
 
(1) USB 2.0, (1) USB 3.0
 
(1) USB 2.0, (1) USB 3.0
Parental Control
•
•
•
•
•
•
QoS Engine
•
•
•
•
•
•
Guess Network
•
•
•
•
•
•
Interactive GUI
•
•
•
•
•
•
Advanced Features
MU-MIMO
 
 
 
 
 
 
DD-WRT
 
 
 
•
 
•
AC Beam Forming
 
 
 
•
 
•
Smart Connect
 
 
 
•
 
•
Most viewed products See more