Budle'Budle Clean Deodorant 550ml / Baby Powder
Discount amount: 140.000 VNĐ
Price: 162.000 VNĐ
(-14%)
In stock/Available:
Available
This item does not show inventory, thanks to you record phone number and email, we will contact again in 24h
- Safety spray on pets and environment
- Flavor baby powder gently
- Made in Korea
Share
Wholesales price for this item?
Contact
BUDLE'BUDLE CLEAN DEODORANT
Budle'Budle Clean Deodorant Baby Powder Fragrance is perfected by a unique formula with natural organic ingredients and well-studied ingredients from Oriental traditional medicine and has been certified received by the French organization Ecocert.
Highlights :
Deodorizing with absorbing penetration method, helps eliminate odors and bacteria in the air effectively
Can spray everywhere, safe on the whole pet body
Does not contain chemical components such as preservatives, chemical dyes, sulfate ...
Excellent bactericidal effect: E.coli, Salmonella, fungus, virus (swine flu, SAS ...) ....
Flavor baby chalk comfortable, comfortable feeling light.
User manual :
Spray directly on the pet's body and the surrounding environment where pets stay to kill bacteria and odors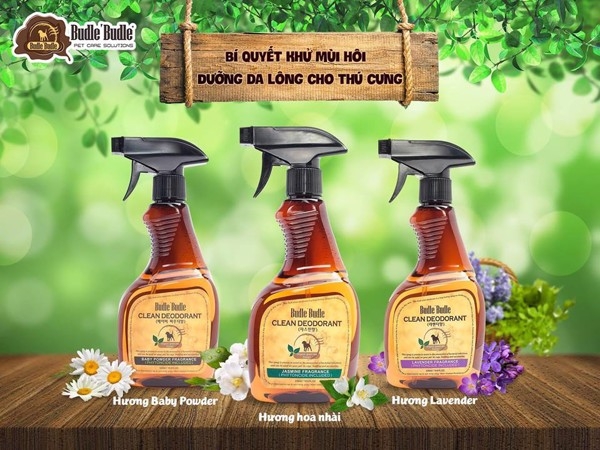 Most viewed products See more