Budle'Budle Clean Deodorant 550ml / Lavender
Discount amount: 140.000 VNĐ
Price: 162.000 VNĐ
(-14%)
In stock/Available:
Available
This item does not show inventory, thanks to you record phone number and email, we will contact again in 24h
- Safety spray on pets and environment
- Gentle lavender scent
- Made in Korea
Share
Wholesales price for this item?
Contact
BUDLE'BUDLE CLEAN DEODORANT
Budle'Budle Clean Deodorant Lavender Fragrance is perfected by a unique formula with natural organic ingredients and well-studied ingredients from Oriental traditional medicine and has been certified by the French organization Ecocert.
Highlights :
- Deodorizing with absorbing penetration method, helps eliminate odors and bacteria in the air effectively
- Can spray everywhere, safe on the whole pet body
- Does not contain chemical components such as preservatives, chemical dyes, sulfate ...
- Excellent bactericidal effect: E.coli, Salmonella, fungus, virus (swine flu, SAS ...) ....
- Lavender scent is fragrant, comfortable and gentle feeling.
User manual :
Spray directly on the pet's body and the surrounding environment where pets stay to kill bacteria and odors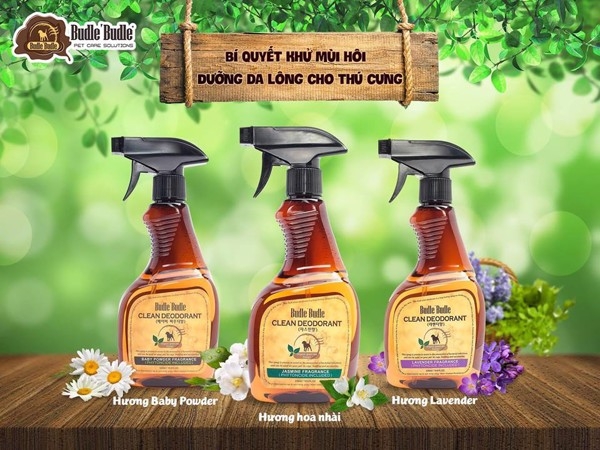 Most viewed products See more