BOSCH - Angle Grinder - (GWS 900-125)
Discount amount: 1.250.000 VNĐ
Price: 1.520.000 VNĐ
(-18%)
In stock/Available:
Avalible
This item does not show inventory, thanks to you record phone number and email, we will contact again in 24h
Specification overview
Rated input power: 900W

No-load speed: 11.500rpm

Power output: 530W

Grinding spindle thread: M 14

Weight: 2kg

Rubber backing pad, diameter: 125mm

Wire cup brush, diameter: 75mm

                        
Share
Wholesales price for this item?
Contact
Bosch GWS 900-125 angle grinders are made from high quality plastics and alloys, which can impact and work in harsh environments.
Angle grinders Bosch GWS 900-125 with powerful performance with power up to 900W. The main function is to remove the remainder of the details after the other processes.
Related image
Powerful grinding and cutting capacity thanks to high power and torque at 900W
Easy to control in the same product thanks to the size of hand grip and ergonomic design
Long life even in difficult working environments and under heavy loads thanks to its robust design and accessories
New engine floor, high power and torque
Ergonomics: palm conforms to the size / perimeter of the grip and the circular grip
Improved airflow allows for increased temperature control
Dust-proof air inlet and cotton lace top
Preselect speed
APPLICATION OF BOSCH MACHINE
Used to grind, polish or cut materials
Easy to work in narrow corners thanks to the slim design of the machine
Parameter sequences
Power: 900W
Disc diameter: 125mm
No load speed: 0-11500v / p
Weight: 2.0kg
Prevent restart
Related image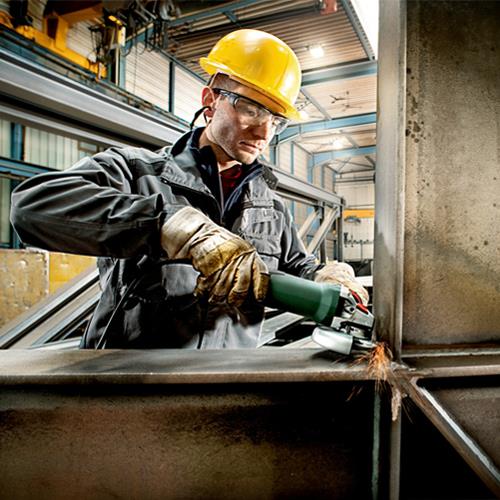 Most viewed products See more