BOSCH - Impact Drill Professional - ( GSB 16RE)
Discount amount: 1.460.000 VNĐ
Price: 1.820.000 VNĐ
(-20%)
In stock/Available:
Avalible
This item does not show inventory, thanks to you record phone number and email, we will contact again in 24h
Rated input power: 750W

Weight: 1.6kg

Drilling diameter in concrete: 16mm

Drilling diameter in wood: 25mm

Drilling diameter in steel: 12mm

Ability to reverse
Share
Wholesales price for this item?
Contact
The Bosch GSB 16RE Bosch Power Drill is a premium Bosch product manufactured using modern German technology. Bosch drills are a favorite of many because they are designed with a lot of outstanding features, compact and lightweight but powerful operation for hard work. Helping you save time to get things done quickly
SALIENT FEATURES:
Use on many materials:
- Bosch GSB 16 RE dynamic drills improve the impact rate at idle speeds from 0 to 3250 rpm. Help your work done quickly. With this structure, you can use the Bosch GSB 16 RE dynamic drill to improve drilling on a variety of materials such as wood, concrete, metal. In particular, the drill can be easily disassembled to suit the purpose of your work.
Appropriate design:
- The weight of the lightweight drill is only 1.6 kg, which is suitable for drilling high altitudes. The Bosch GSB 16 RE drilling rig is a dark blue color, compact design suitable for easy movement as well as hygienic cleaning, dark blue will help you cover some dirt and hard to clean new for the product.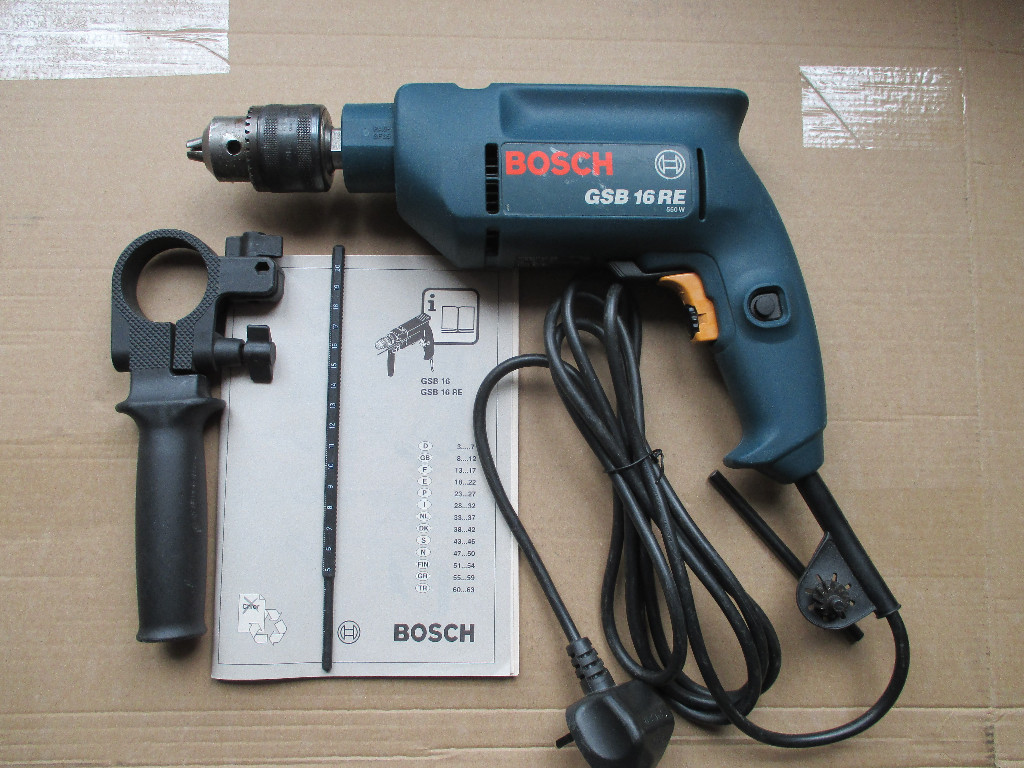 High performance:
- The Bosch GSB 16 RE dynamic drilling machine is powered by a maximum power of 750 watts, which is capable of controlling the electronic speed to make the machine more efficient at work, saving time.
Modern convenience:
- The improved Bosch GSB 16 RE dynamic drilling machine is designed with a more ergonomic design. The reversing button is also changed, reinforcing the anti-slip rubber layer.
Most viewed products See more