BOSCH - Impact Drill Professional - (GSB 10RE)
Discount amount: 1.110.000 VNĐ
Price: 1.310.000 VNĐ
(-15%)
In stock/Available:
Avalible
This item does not show inventory, thanks to you record phone number and email, we will contact again in 24h
Power output: 500W

Weight: 1.5kg

Drilling diameter in concrete: 10mm

Drilling diameter in wood: 20mm

Drilling diameter in steel: 8mm

Reverse
Share
Wholesales price for this item?
Contact
10mm Drill 500W Bosch GSB 10RE
Bosch is a global manufacturing and service corporation with subsidiaries, affiliates and overseas representatives. The Group's focus is on three strategic business areas: consumer goods; equipment, engineering machinery and industrial engineering and automation. It is one of the largest independent manufacturers of auto parts and systems. Since 2003, Bosch alone has registered 2,750 patents for new inventions, mostly in the field of industrial automation technology. With the goal of both home and professional consumption on the job site, Bosch produces the right electrical equipment for every job such as hammers, polishing machines, chainsaws and grinders. With the slogan "Invented for life", the famous Bosch brand is always associated with the excellence in technology, quality and innovation, the wrong innovation for life.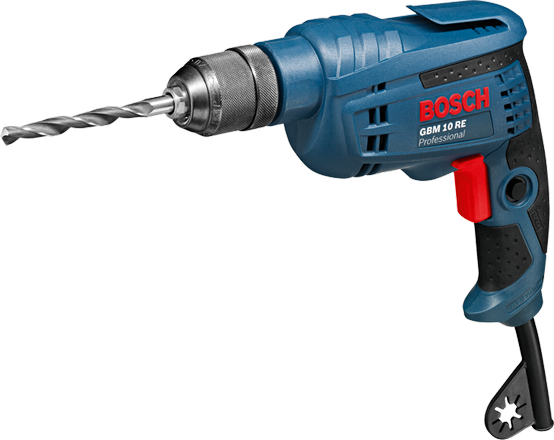 The Bosch GSB 10RE is the most powerful and compact power drill in its class, the Bosch GSB 10 RE also features a powerful 500W motor. The product is designed for use in small spaces. Light weight product, limited fatigue during use. Bosch GSB 10 RE is equipped with many useful functions such as self-drilling screws; variable speed control; source control; automatic lock; reverse function for mounting and removing screws; Electronic speed control function ensures accurate drilling ... In addition, the device also has rotary brushes to ensure constant power when reversing and advancing; Ball bearings have higher dynamic load rating, thus providing longer service life; Ergonomic handle of Bosch GSB 10 RE also helps users to operate conveniently, easily
Specifications:
- Dynamic Drilling Machine
- Two layer insulation
- Speed control
- Reverse
- Power: 500W
- Drilling steel: 10mm
- Drilling aluminum: 8mm
- Drilling: 20mm
- No load speed: 0-2,600v / p
- Weight: 1.5kg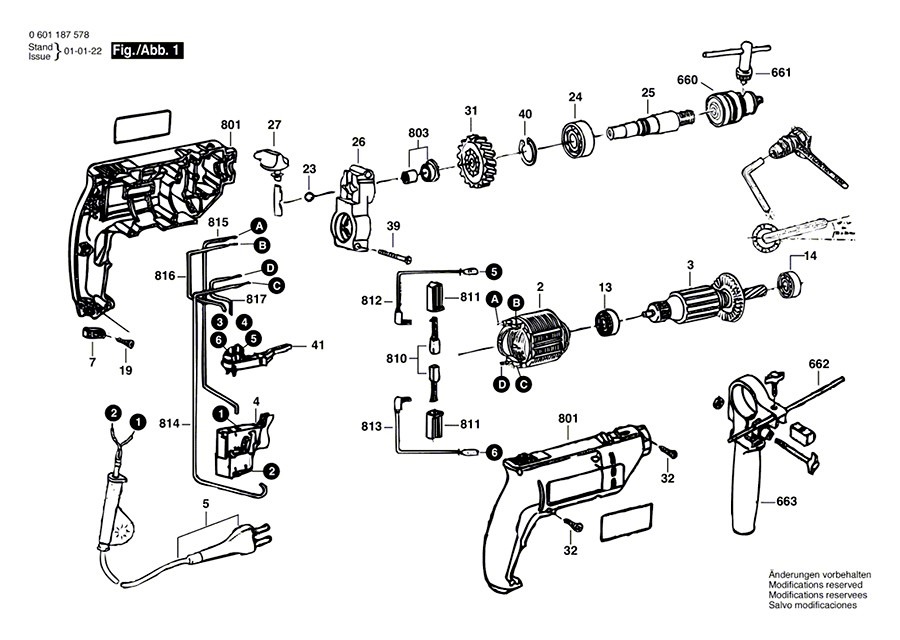 Manufacturer information
The Bosch Group has been present in Vietnam since 1994 with the mission of supplying Bosch angle grinders and 10mm Bosch GSB 10RE drilling machines to the market. In April 2008, the group established Robert Bosch Vietnam Ltd. in Ho Chi Minh City. In July 2014, all business units were merged into Bosch Vietnam Co., Ltd., headquartered in accordance with business license in Dong Nai province. In addition, Bosch also has its head office in Ho Chi Minh City, Hanoi office and showroom in Da Nang city. In Dong Nai, the company has a CVT production plant for automobiles. Currently, Bosch is involved in 7 areas: Automobile Parts & Supplies, Motion & Control Engineering, Packaging Technology, Hand Tools (including 10mm Bosch GSB 500W Drill) 10RE), Security Systems, Thermal Technology and Gasoline Systems. The company also has a software research and development center in Ho Chi Minh City with more than 700 engineers. In addition, Bosch has established a automotive research and development center in Ho Chi Minh City in July 2014.
10mm Drill 500W Bosch GSB 10RE
Today, Bosch is one of the largest industrial conglomerates in Germany. The group has a number of affiliates and joint ventures in 50 countries, with over 193 manufacturing plants to produce 10mm Bosch GSB 10RE Drilling Machine, 37 global business collaboration projects and more than 232,000 employees. all around the world.
Most viewed products See more