Captain America Civil War Water Bottle
Discount amount: 385.000 VNĐ
Price: 385.000 VNĐ
In stock/Available:
Available
This item does not show inventory, thanks to you record phone number and email, we will contact again in 24h
Brand: Disney

The goods imported from the United States of America

Consistent uses: the boys

Age: 3 years +

Volume: 710 ml

Size: 6.5 x 24 cm

Material: Plastic (BPA free)
Share
Wholesales price for this item?
Contact
Captain America: Civil War Water Bottle
Senior water jar with lovely designs will be a useful choice for girls, as parents need to bring drinking water to the baby. Especially if the baby is a fan of the characters in the movie Captain America: Civil, the Warnổi, the water jar Marvel Captain America: Civil War Disney this result is a great gift for kids. Baby not only like it when there are favorite vase but also create routines for baby to bring drinking water every day.
PRODUCT CHARACTERISTICS
Safe material
The products are made from high grade plastic, capable of bearing high, absolutely do not contain toxic substances harmful to the child.Smooth surface with rounded edges do not scratch the skin when the baby bird, assumed.
Beautiful design
Product model of exquisite design detail match with your baby grasp ability, help little from being slippery or drop every time it is used.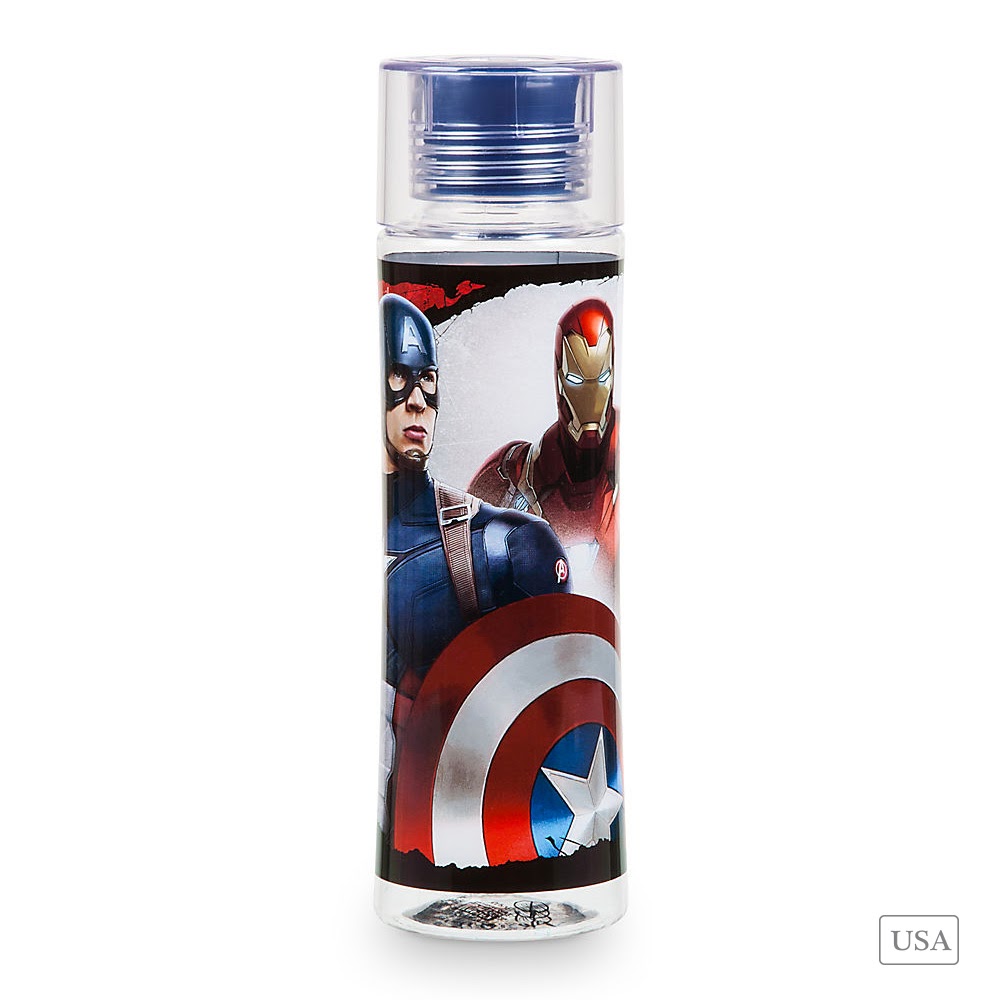 Most viewed products See more