Hello Kitty backpacks French Fries and Hamburgers
Discount amount: 605.000 VNĐ
Price: 605.000 VNĐ
In stock/Available:
Available
This item does not show inventory, thanks to you record phone number and email, we will contact again in 24h
Brand: Hello Kitty

Direct imports from the United States of America

Match: baby girl

Age: 3 +

Color: Gold/Hello Kitty

Size: 32 x 14 x 40 cm

Material: Polyester
Share
Wholesales price for this item?
Contact
Hello Kitty backpacks French Fries and Hamburgers
Backpacks are always a close and intimate with the baby. They help baby easily and less heavy than when going to school, going out, help little contained the necessary utensils, so it would really be great if parents shopping for a kid hobbies combined with children's rucksacks, styling originality , impressive. Hello Kitty laptop backpacks French Fries and Hamburger was inspired by the character of Kitty cat, personality colors would be great choices for your child.
PRODUCT CHARACTERISTICS
Safe material
The products are made from high grade cloths, durable and sturdy design, according to the figures of the baby help baby can move more easily. Especially the longer Constantine shade resistant and efficient assistance for baby when carrying.
Beautiful design
The product is inspired by the famous Kitty cat image, color personality, very suitable for the modern girl.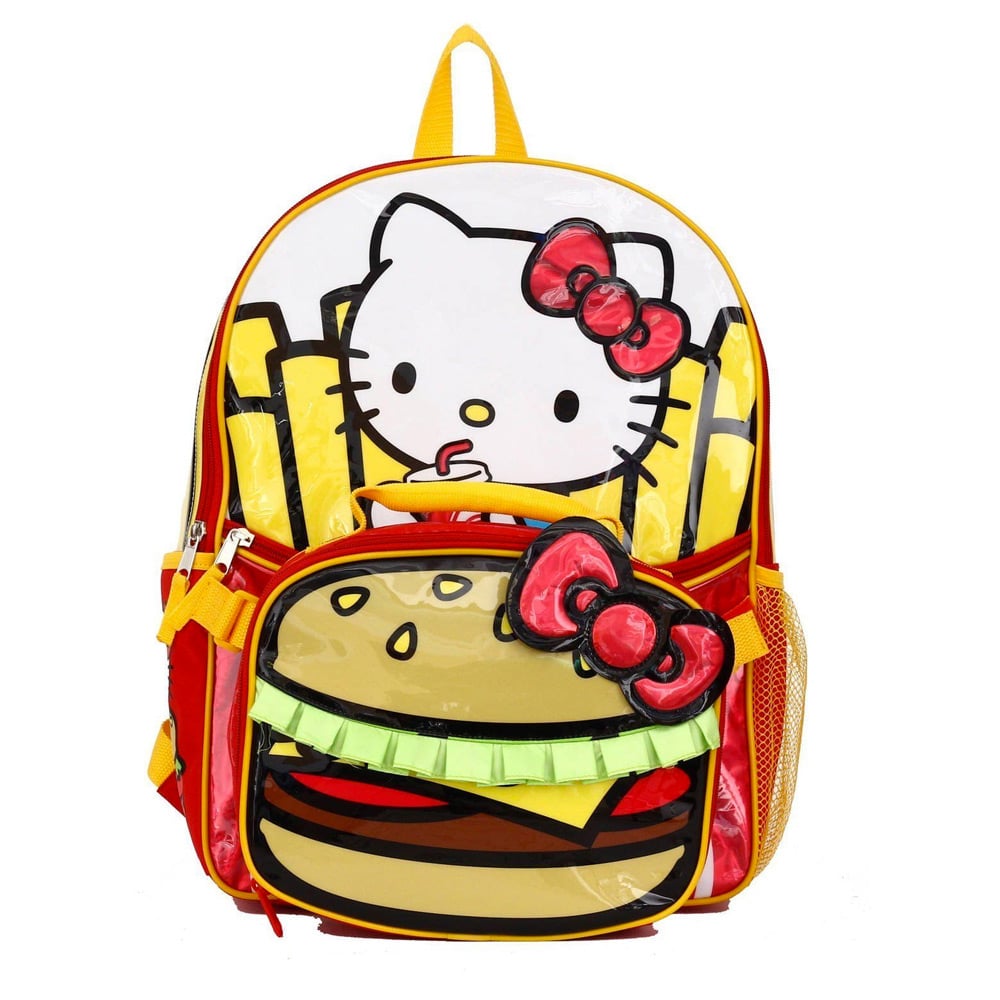 Most viewed products See more