Poultry shears serrated curved rolling 42914-001 Zwilling Poultry Shears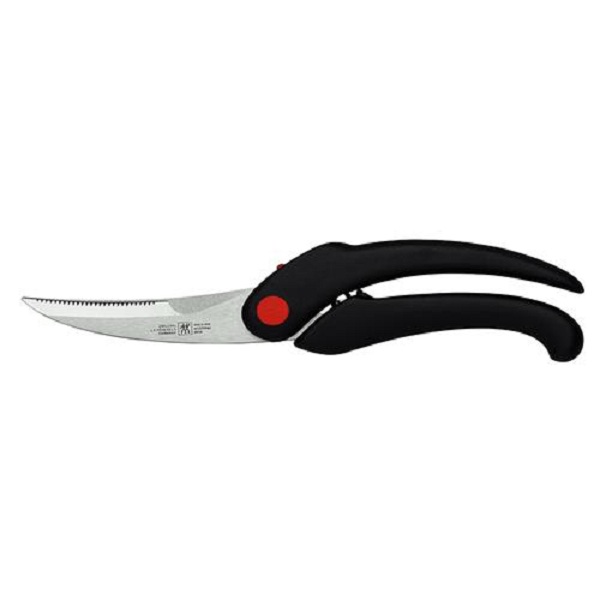 Sturdy stainless steel material, durable
Zwilling Poultry Shears 42914-001 Scissors with blade are made of durable stainless steel, hard, sticky and sticky food color, help you clean easily. Easy. The product does not contain harmful chemicals that affect the food, ensure the health of the user. The Zwilling special steel material makes the blade sharp and anti-corrosive, for long-term use.
Design safe, convenient to use
The curved, hand-held design makes the cutting force more powerful, convenient for holding and cutting food. The scissors are sure to help fix the cutting material, ensuring optimum cutting force. The plastic handle should be lightweight but still provide durability and slip resistance. In addition, the product can be safely sanitized by the dishwasher, giving added convenience.
A useful household item
Zwilling Poultry Shears 42914-001 curved poultry chopper meets the rigorous requirements of professional cutters with cutting edge for superior cut performance, excellent cutting accuracy and excellent balance. . The product is manufactured from Germany, ensuring optimum use. With modern design, convenient, this is an indispensable item in your kitchen.