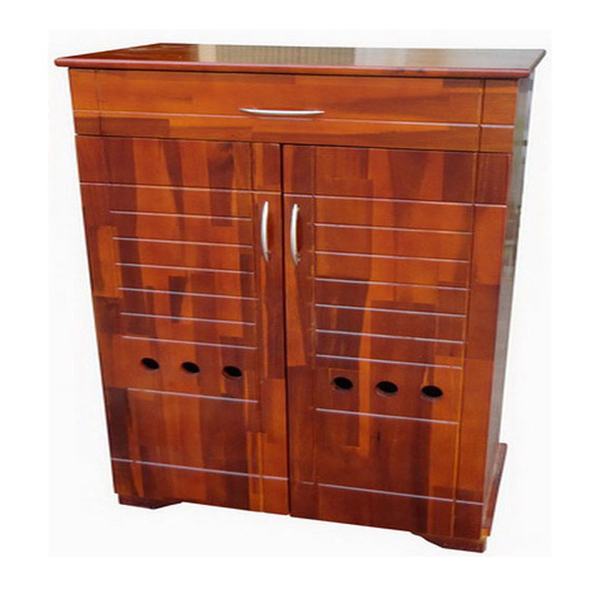 Yellow Vulture
The function of the shoe is to store shoes, arrange them orderly, orderly, easy to find. But with this function, a stainless steel or plastic shelf has been able to perform well. Today's shoe cabinets need more than that: anti-dust, odor, high-flat surface to hold miscellaneous items such as flower pots, handbags, and aesthetic functions.
With many families, shoe cabinet is the first delicate furniture of the family, is greeting with visitors, showing the orderly aesthetics of the home. Many shoe cabinets are designed elegantly to luxurious to fit the interior space of the house.
In choosing a shoe cabinet, you need to check the number of shoes before you buy, to make sure that no shoes are overfilled or overstuffed, while the general space of the room is narrow.
Most shoe cabinets are made of wood or MDF board, with or without ventilation to prevent stink. Shoes are available in two styles based on the opening: the door opens like a wardrobe and a cross table (push door) to push the shoes out. Choosing a cabinet does not just depend on the preferences of the owner but also on the type of home you own.
For example, the traditional style is suitable for men's shoes, western shoes with a heavy weight and should be fixed, the door is suitable for many women's shoes, high heels, sandals and lightweight children's shoes.