Manufactured using the most advanced European technology, the Supor 24cm S30A24 Soft Oxidized Cooker serves the best for your family's cooking needs. The product is made of high quality aluminum Alloy 3003, using soft oxidation technology in international advanced technology, forming 3 solid layers around the pot, making the pot is high strength, cooked real Fast food and food contact directly with aluminum should ensure the health of the user.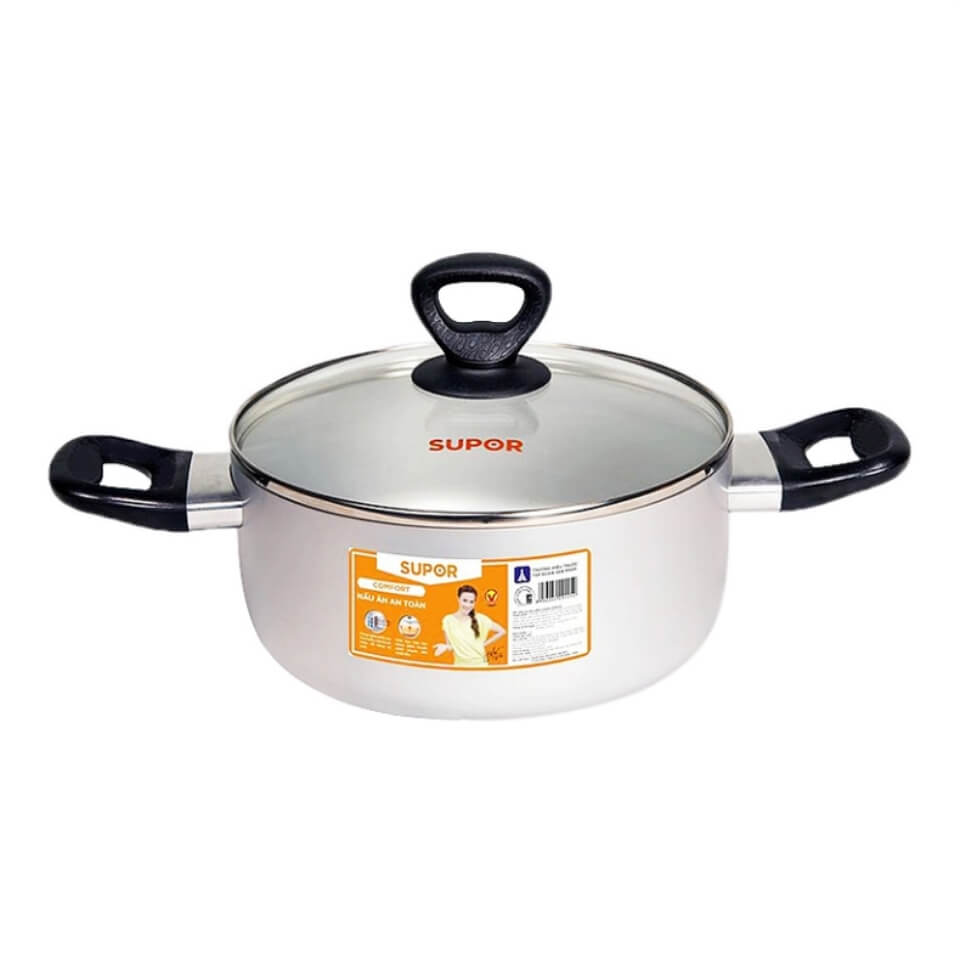 In addition to that, the pot uses a toughened glass lid, which is resistant to impact, making it easy for consumers to see the food inside while cooking, avoiding the burning of foodstuffs ... Handles and knobs heat-sensitive, easy to handle, move without worrying about burns.
Supor 24cm S30A24 soft oxidizer is a practical product for every modern kitchen!