Manufactured using the latest European technology, the Supor S08A26 boiler has a 26cm base diameter, aluminum alloy material for excellent heat recovery, quick heat dissipation, saving cooking time and keeping food hot longer. With its luxurious design, outstanding color, Supor S08A26 soup pot will be the highlight of the kitchen, decorate your dining room.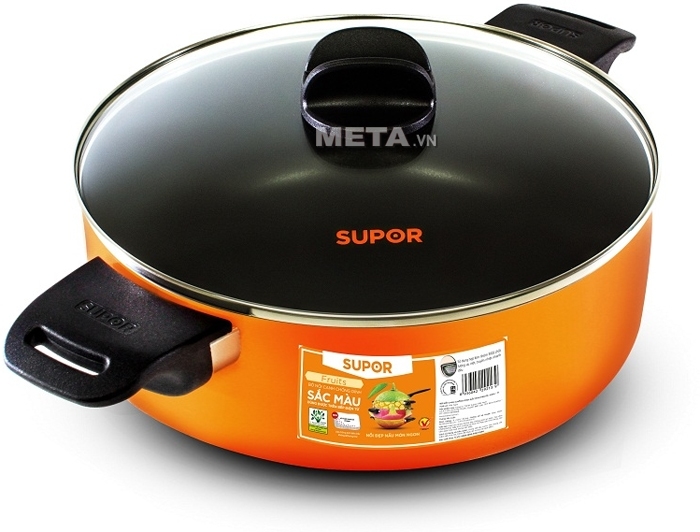 Image of Supor Resistant Cookware S08A26
Product details of the soup pot non-stick Supor S08A26:
- Use of adhesives in accordance with the safety standards of SEB Group. Does not contain lead, Cadmium, PFOA.
- Fixed sanding technique increases the adhesion of the non-stick coating on the surface of the pan, not easy peeling.
- Using high quality aluminum alloy 3003, heat transfer to heat conduction.
- The surface is painted with electrostatic paint for easy cleaning.
- The color of fashion increases the luxury in your kitchen.
- pot size: 26cm