The Supor CYSB50YC10DVN-100 5L electronic pressure cooker is modern, luxurious and safe to use with a valve and drain valve. A powerful 1000W cooker helps to cook food quickly, reducing energy consumption. Supor CYSB50YC10DVN-100 Smart Pressure Cooker is equipped with two convenient cage pots that help housewives cook easier and save time.
Salient features
Equipped with 2 cooking pots
Supor pressure cookers are equipped with two convenient cage pots that give you flexibility in cooking:
- A non-stick, non-stick cooking cage, specially designed for cooking rice and porridge.
- One pot cage covered with glaze, retaining the delicious taste and nutritious in food, easy to clean, hygienic after use, safe use, especially for cooking meat.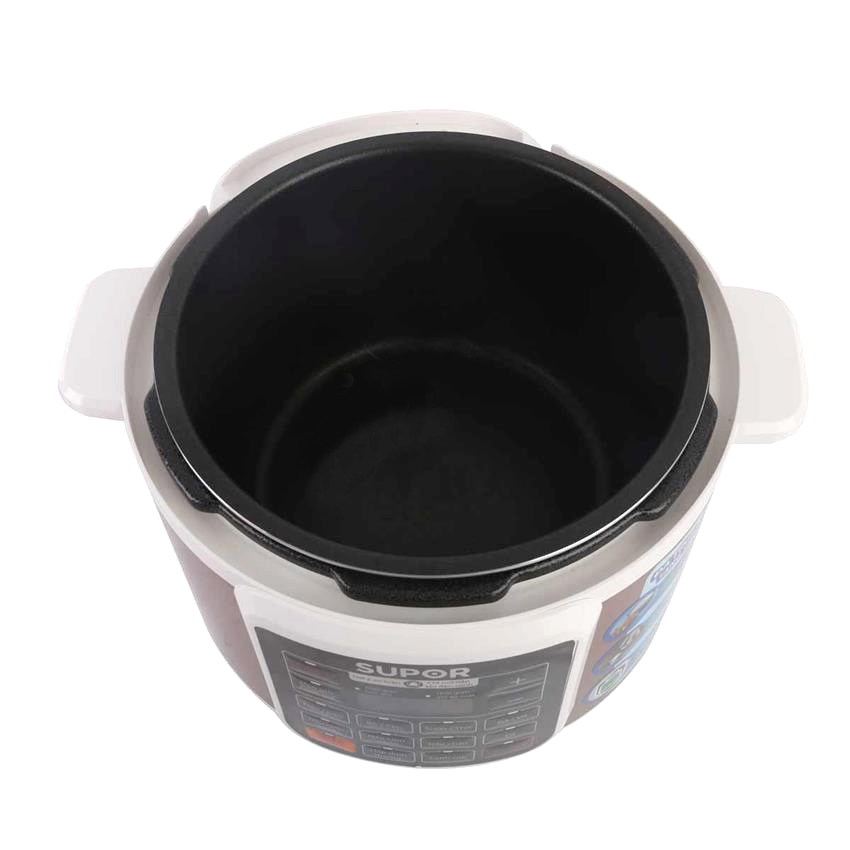 10 preset cooking functions
Built-in pressure cooker 10 cooking functions: cooking porridge, bone tunnels, soup, beans, baking ... let you cook fast food without much effort.
It has a timer for cooking and a 24-hour timer, allowing you to cook a variety of dishes without having to wait long.
Safe use
The Supersonic Pressure Cooker CysB50YC10DVN-100 has the ability to automatically adjust the pressure with the smart valve, and the stop valve keeps the lid open when the pressure is gone, to ensure optimum safety for the user. .
Smart design, convenient
A special pressure release button, quick release pressure.
The indicator light design can be opened when the pressure level is at a safe level.
Design instructions to install the lid, convenient opening and closing.
The lid is anti-burn, clean and safe.