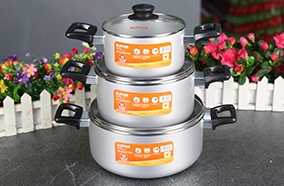 Luxury for kitchen space
The SUPOR H06011-T2 aluminum alloy cookware is made of lightweight aluminum alloy, incorporating a light-weight glass lid and refined thermoplastic handle that provides a refined, luxurious look. for the kitchen space in the house.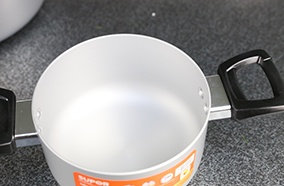 Easy to clean
It is manufactured on an advanced technology line that combines soft oxidizing technology to keep the surface always shiny and durable with time. This design also ensures easy stain and cleaning, saving maximum time and effort when cleaning.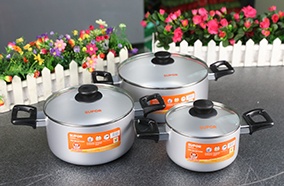 Set of 3 pots
The kit includes 3 different sized pots for easy and convenient cooking.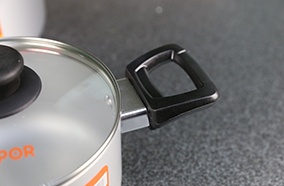 Handle safe
Heat-resistant handles ensure that you are always safe while cooking alongside Inox.