Traditional design, luxury


The tablet is slightly different than its predecessor, Tab A 8.0, with its curved edge that adds a curved curve, creating a distinct accent.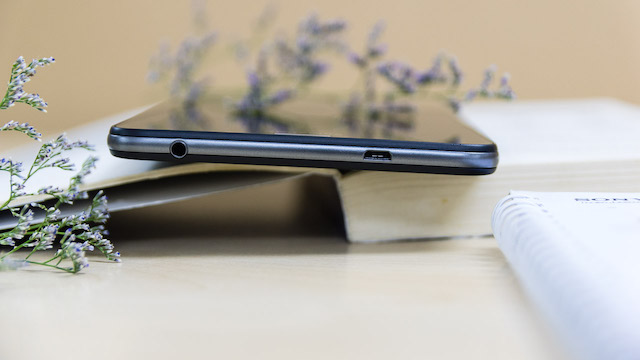 The curve is slightly curved at the sides of the machine
With a 7.0 "screen design, the Samsung Galaxy Tab A6 7.0" for a small, handy design, can handle and use with just one hand.
The location of the buttons and slot / sim card memory is divided into two sides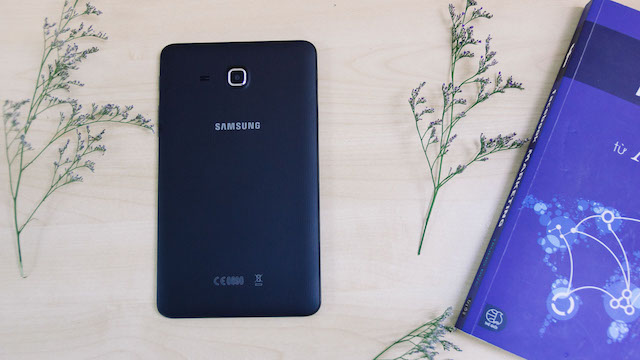 The dorsal surface has diminished imprints to create focal points and limited fingerprints
Thin light is an advantage of the Galaxy Tab A6 7.0 when the total weight of 289 g, 8.7 mm thick, easy to handle.
The back of the machine is prioritized with delicate imprinted motifs that provide scratch resistance, fingerprints and dirt. In addition, this design also brings a personality, modern.
Screen scoring
Equipped with a TFT display, the display still offers beautiful colors, with the ability to display 16 million colors at 1280 x 800 pixels on a 7 "wide with 4: 3 aspect ratio for wider viewing angles.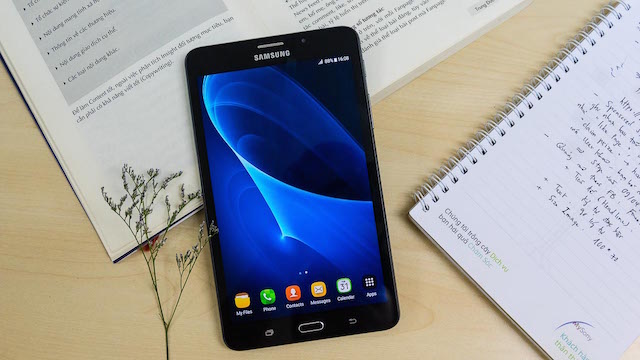 The screen is not blue when displayed, the text on the display is quite clear and easy to see
Along with the multi-touch capacitive touch screen, the user is easy to manipulate by hand, with fast response speed, accuracy.
Configure 4 cores, low memory
It runs Android 5.1, a quad-core processor, 1.5 GB of RAM and 8 GB of ROM, a multi-tasking processor or a stable gaming experience.
For office applications
installed, the machine feels the average performance, can meet the basic operations such as spreadsheet, copy, ...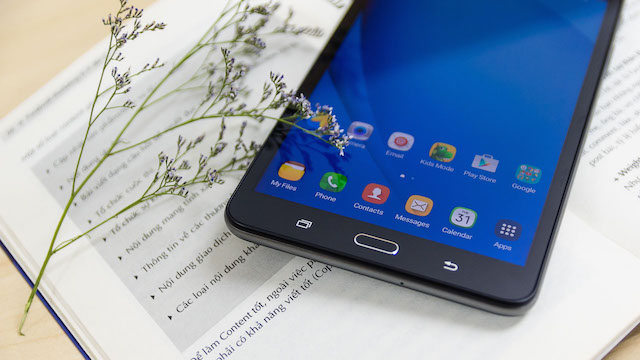 The 8GB memory is a minus point of the machine. However, to create the best experience for users, the machine is built-in memory card slot, supporting memory cards up to 200GB capacity!
3G / 4G connectivity is also integrated into the machine to provide the convenience of being able to connect at anytime, anywhere, and be able to connect, receive messages, ...
Camera shoots pretty
With 5 MP resolution for main camera, the camera is pretty good, not really nice or too detailed.
The secondary 2 MP camera is suitable for video calls, which makes the display look good.
Utilities in use
Tab A6 is still equipped with fast 4G network connectivity when you can not use wifi, can expand the memory card up to 200 GB and use a sim.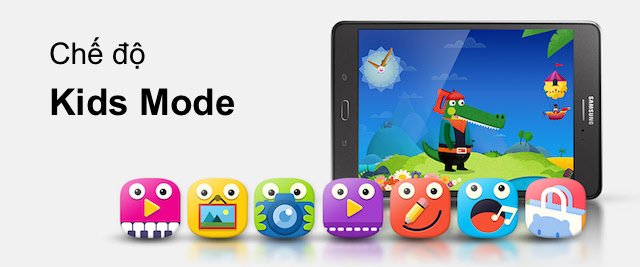 Kids Mode for Samsung develops to help you tune into a safer mode of play for your baby
- To use, you download Kids Mode in Galaxy Apps and register for the account to use.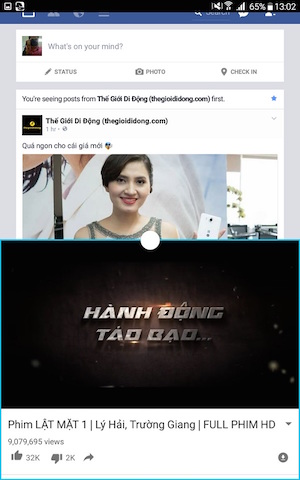 Or you can adjust to use two applications in parallel as needed
The machine has enough battery capacity is 4000 mAh, depending on your needs will give you different usage.
To save battery power, you can open the save mode by:
- You go to settings> battery> battery saving mode or super battery saving mode.
Samsung Galaxy Tab A6 7.0 is a different design, features improved at the same price to easily own the machine.