Regent 0.6m multifunction projector mount
Regent 0.6m multi-purpose projector cradle is made of high-grade aluminum alloy and has a compact but equally compact design.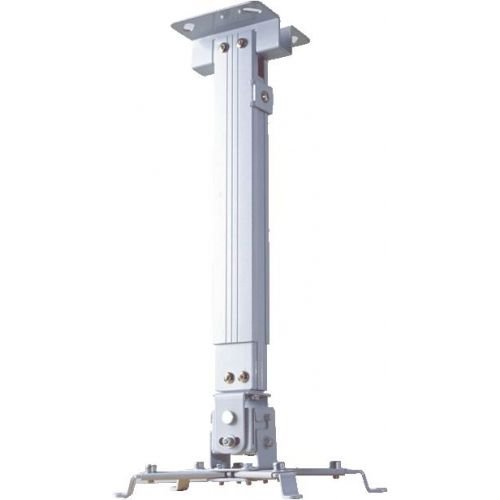 Regents versatile suspension includes a great deal of detail. It is divided into 3 main blocks. The base is used to connect the pendant to the ceiling or to the wall. This is a very important part, it is mounted on the ceiling thanks to the large screws sure enough to be able to withstand the load of the projector hanging on it.
 Between the stand and the projector is the body of the pendant, which is designed to be hollow rectangular in shape. Running along its length, the slots are screwed to allow the user to customize the length of the pendulum at will. Since it is designed hollow in the middle, we can put the power cord and wires in it, thus increasing the aesthetics of the product.
 The end of the pendant consists of a metal body that is designed to slide out into the casing of the cot, which can be vertically upright in the cradles, and can be horizontally rotated in the case of a horizontal cradle. wall.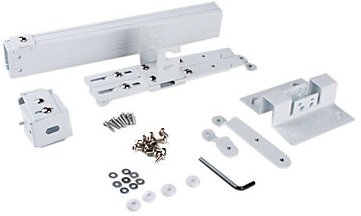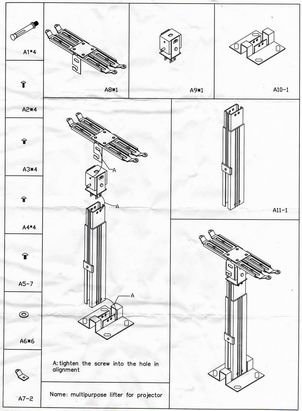 The entire suspension is coated with a high-grade powder coating to help it avoid the impact of weather conditions, increase the durability of the product. Simultaneous, compact, and well suited for most current projectors, it is one of the most sought after products.
Specifications:
* Easy to dismantle in any terrain
* Suitable for all kinds of projectors: EPSON, PANASONIC, SONY, OPTOMA, ...
* White cream
* Size: 0.3m Min / 0.6m Max