HIGH PERFORMANCE OF 4K LASER SYSTEM IN THE PROFESSIONAL HOUSE
Everybody who uses the Minix NEO X8 -H will be satisfied with the smooth 4K2K UHD video playback that is unmatched by any source, 3D decoding, DDoS / DDT / DDT sound with DDR3 video processor. Powers from Minix help to enhance the texture and color of the image for clearer images, impressive depth and natural color.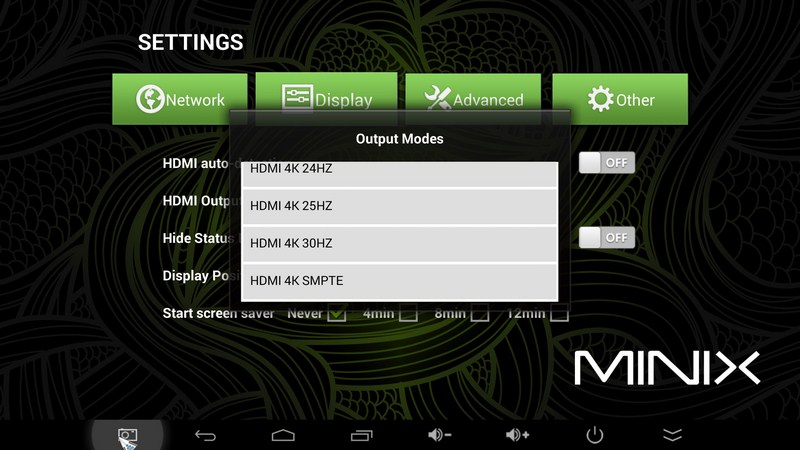 STRENGTH AMONG THE AMG's 2.0Ghz HANDS
Equipped with a 2.0 GHz quad-core processor from the Amlogic S802-H, the Neo X8-H performs well in any complex 3D task. Comprising 2GB of RAM, 16GB of ROM memory, all form the world's fastest processor and best-of-breed processor in the midrange Smart Tv Box. Let the unparalleled strength of the Neo X8-H blow up the passion of technology inside you.
MALI ELEVATOR 450 HIGH LEVEL
This is really a remarkable improvement for Minix, the NEO X8 - H offers twice the performance of its predecessor the Mali - 400. With its eight - core graphics processor maximizing the performance The NEO X8 -H ensures superb image quality and excellent graphics. All the best 3D graphics games in the world today are perfectly displayed with the most authentic experience on the NEO X8-H when all eight graphics co-operating with ClearMotion technology, you will feel Sink into the game world full of fun and challenging.
Modern eMMC STORAGE TECHNOLOGY - FAST QUALITY
While the previous MINIX series used NAND flash memory, the NEO X8 -H uses super fast memory eMMC memory chips that can serve a variety of needs, such as browsing, multitasking, HD 3D playback, virtual reality interaction, and high-quality gaming. The X8H promises to deliver the fastest data access speeds on the market for an embedded memory device.
MOBILE PHONE WIFI CONNECTIONS 2.4 GHZ AND 5.8 GHZ
The Neo X8-H is also equipped with a 2.4 GHz and 5.8 GHz WLAN antenna provided with excellent WiFi connectivity. wide.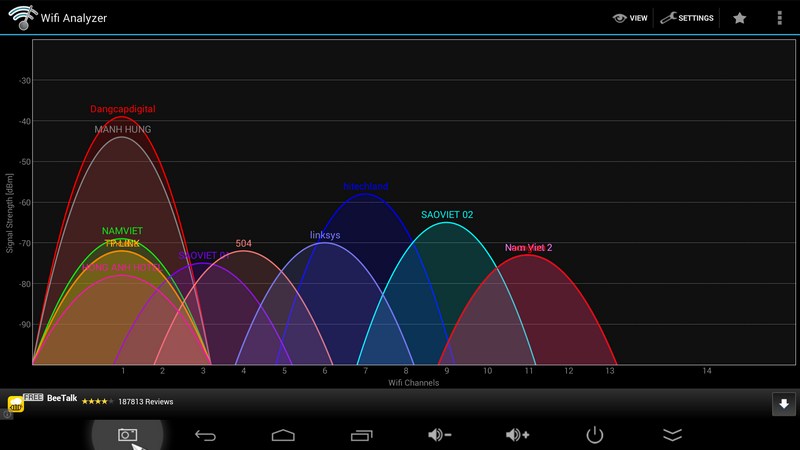 NEWEST ANDROID APPLICATION SYSTEM 4.4 KitKat
The X8-H is based on Google's Android 4.4 KitKat platform, offering the most powerful features and performance with a smooth interface. Along with the huge application store, hundreds of thousands of attractive games, free software, Neo X8H will satisfy all your needs.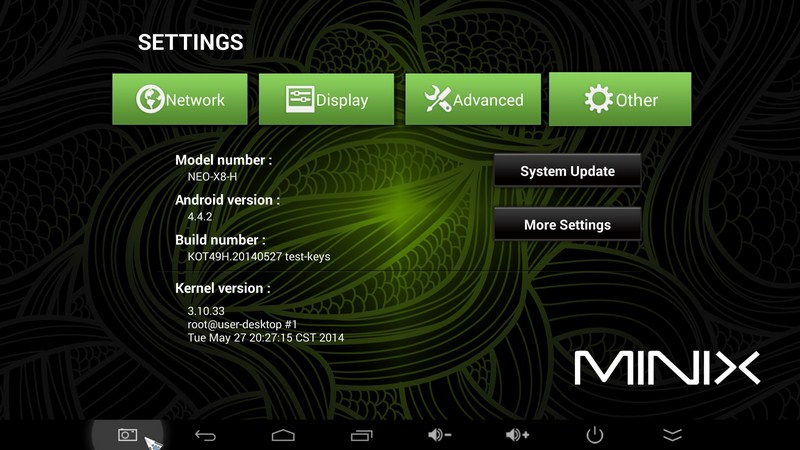 XBMC MINIX Edition (Gotham)
Minix's XBMC license application is a media player that allows users to play and watch most video and music, such as podcasts, HD TVs from the Internet, and all popular media files. Digital communication from the internal storage media and network. Special Edition XBMC MINIX for NEO X8-H with full hardware decryption support. This special edition offers the ultimate XBMC experience on Android ™.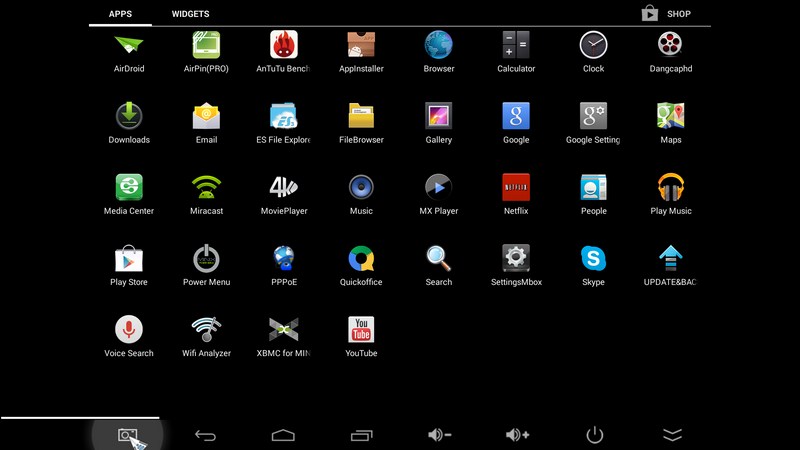 Specifications
Model Minix Neo X8-H
Minix
Quad-Core Cortex A9r4 Processor
GPU Octo-Core Mali 450
2GB DDR3 RAM
ROM 16GB eMMC
Android ™ KitKat 4.4
Highlights
Supports Miracast, Airplay, Bluetooth 4.0
Languages Vietnamese, English, ...
Network - Wi-Fi, wifi antenna, wide area wifi connection, high floor and many obstructions
- Ethernet up to 1Gb
- USB 3G support
Connector - HDMI-CEC, support for all video formats including 4K, H265, Blu-ray Iso, Mkv ...
- 3 USB 2.0 / 3.0
- SD / MMC card reader (SD 3.0, MMC V4.41)
- OTG Port
- Power button
- Coxial Port
- Optical Port
DC power 5V, 3A
Remote Yes