1. Information bike set Spin Bike JN55
- Product Code: Dap Tap Spin Bike JN55
- Brand: Jianou.
- From China.
- Spin Bike JN55 is well-designed, eye-catching color, and supports efficient cycling at home. Components of the JN55 include:
+ The main frame of the solid cast car from thick steel, good strength and high-grade powder paint has anti-rust, peeling effect when used for a long time.
+ The flywheel is made of shiny stainless steel and extremely strong. With a flywheel weight of up to 18 kg, it delivers great performance and consumes more calories when using the Spin Bike JN55 for exercise.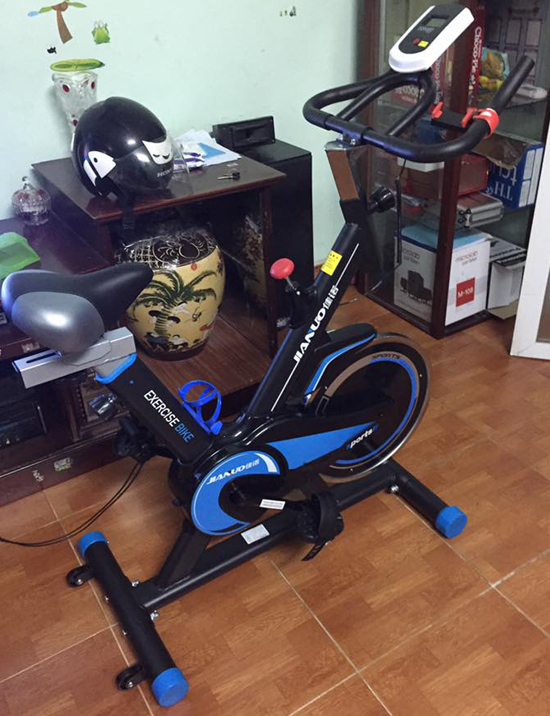 Indoor bikes incorporate a display with a statistical function and display parameters during the exercise including distance, time and calorie consumption ... With these parameters, you will It is easy to monitor the effectiveness of the workout, adjust the intensity to the best fit and avoid excessive exercise.
Handle design with multiple hand positions makes it suitable for a variety of biking exercises. The handle is also adjustable high - low easy to fit for all objects.
+ The seat is upholstered with high quality leather elastic and durable. The saddle can be adjusted in two directions: high and low and before and after to fit in everyone.
+ The system of moving from the belt to work extremely quiet, not emitting noise during training and less maintenance when used for a long time.
+ Resilient system (adjust the weight slightly) adjust easily to fit different exercises.
+ Anti-slippery design and safety belt designed to give the user peace of mind.
In addition, the JN55 Spin Bike also has easy-to-carry wheels and a convenient water pedal rack.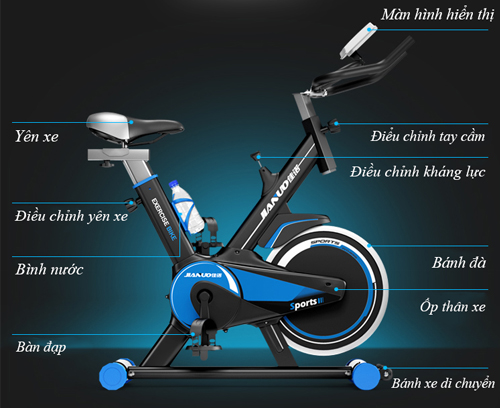 - Color: black + green combination is very eye-catching.
- Weight training bike: 27 kg.
- Weight: 31 kg.
- Maximum user weight: 150 kg.
- Dimensions: 104 x 23 x 92 cm.
- Product installation area: 105 x 50 x 117 cm.
- Spin Bike JN55 is suitable for use in cycling exercises indoors to help strengthen the whole body effectively.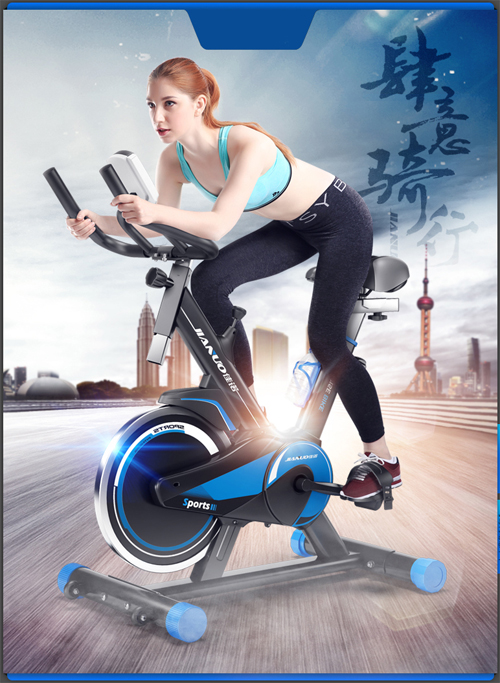 - JN55 supports feet, buttocks, abdomen and helps reduce waist quickly.