With the 10 / 100Mbps DES-1024D 24-port switch, you can easily expand your home or business network by adding more computers and devices. Each port of the switch has a maximum speed of 200Mbps in full-duplex mode. The fast and secure connection allows employees to work together in a small office and connect all servers, printers and other devices they are using. In addition, high-performance, high-performance connectivity enables faster data transfer and processing, improves network uptime, and keeps all employees connected and active. fruit.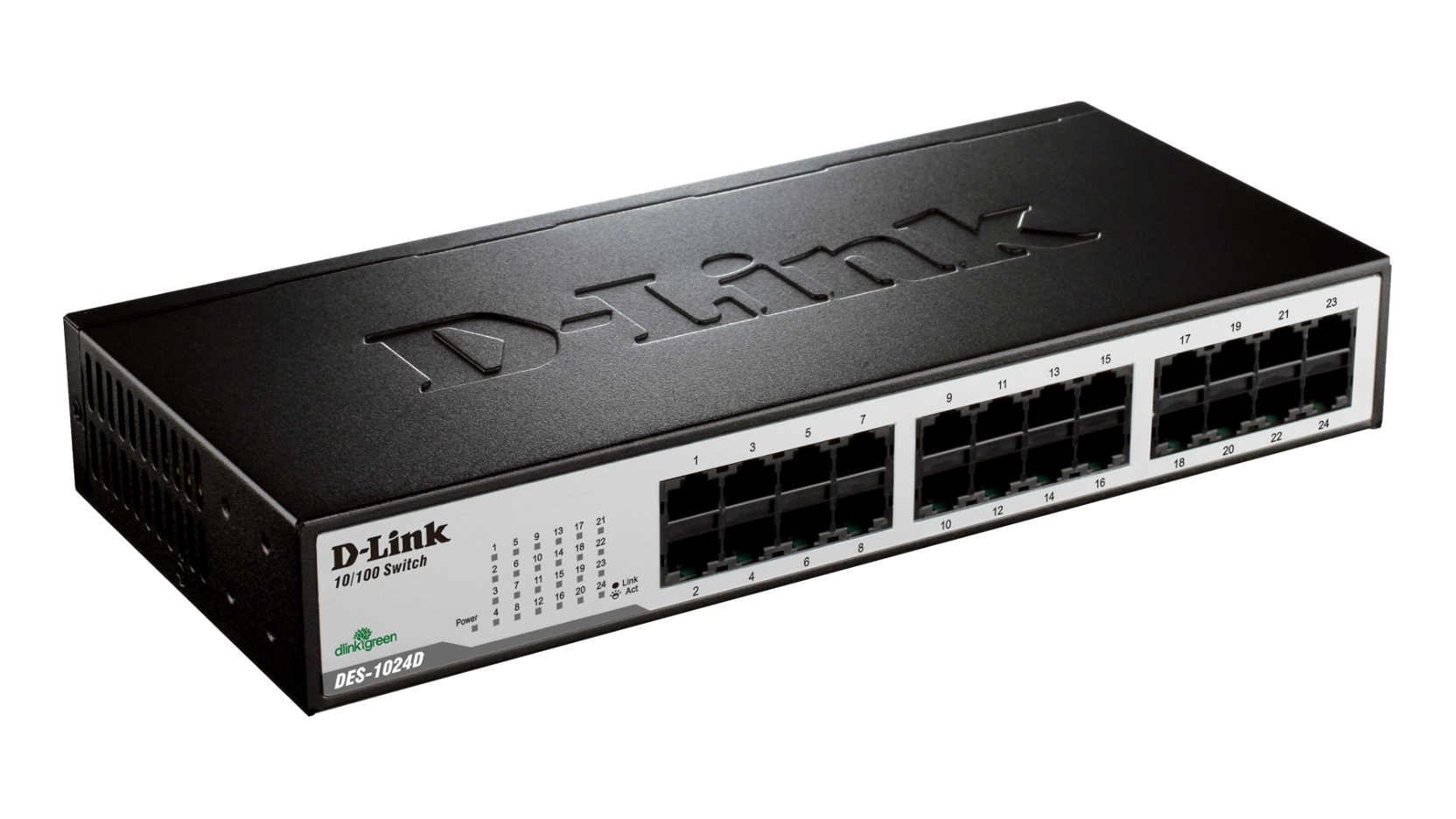 Expand and upgrade your network

The D-Link DES-1024D offers a cost-effective solution for small to medium businesses and small businesses with the benefits of high-speed networking. This switch provides 24 ports for easy network expansion and fast upgrade of existing network to Fast Ethernet.
Easy to install and use

The DES-1024D does not require any configuration or software, making installation a breeze. With Auto MDI / MDIX CrossOver cross-port functionality on all ports, you do not have to worry about copying cables when connected to another switch or other computer. In addition, the DES-1024D also automatically detects networked devices running at 10Mbps or 100Mbps and adjusts accordingly. Equipped with full LEDs, the DES-1024D allows you to monitor the status and operation of each port at a glance.
Eco-friendly design puts on top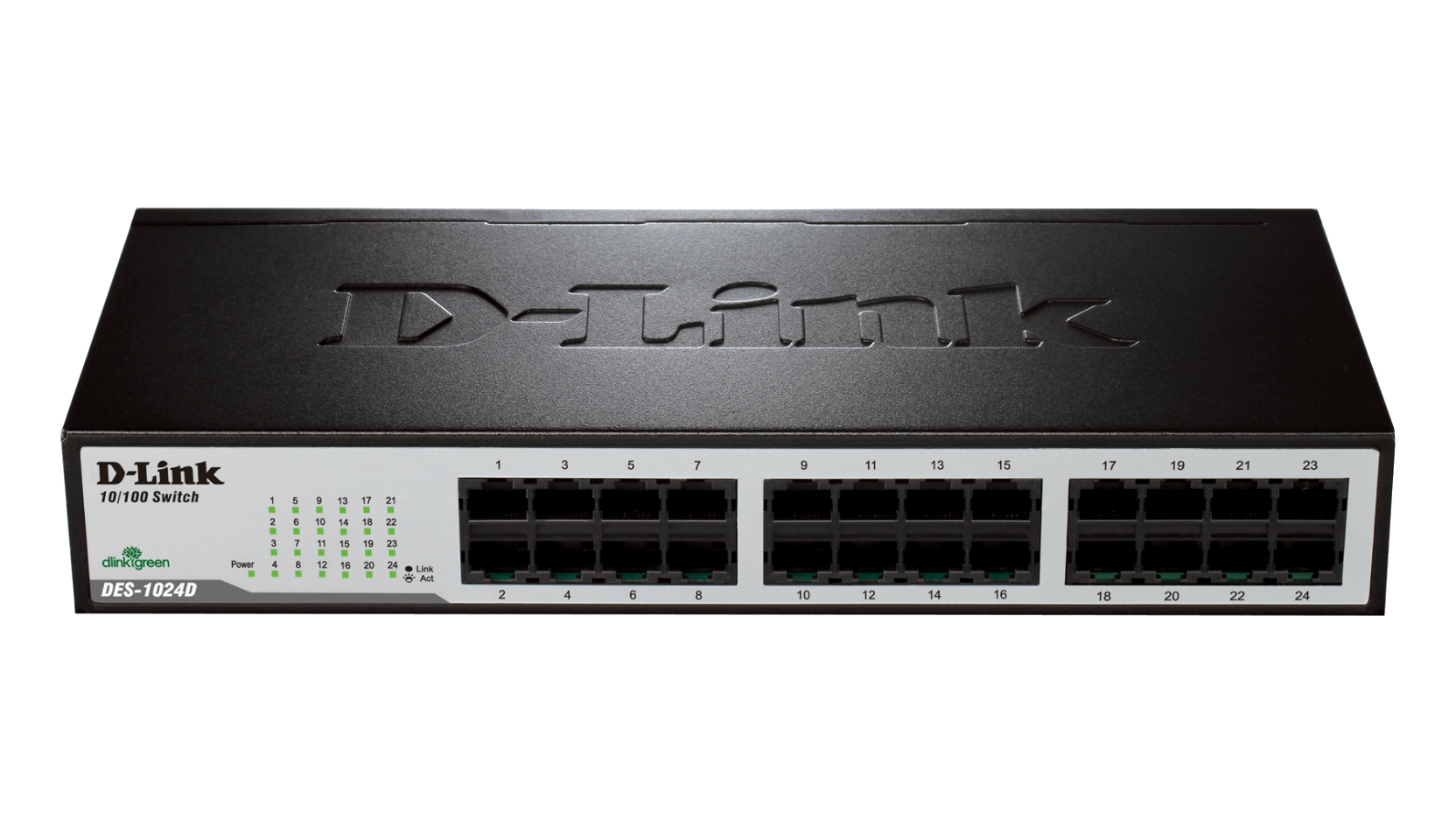 DES-1024D is quite energy efficient with low power consumption. The switch also uses recyclable packaging to reduce waste, according to the WEEE directive. In addition, the DES-1024D is engineered to work quietly and quietly without sacrificing performance.