Describe:
Oral care solution for pets: DENTAL FRESH is "The replacement product line for the first brushing in the world". Eliminate plaque, tartar and odor-causing organisms. Dental hygiene for pets is very important. Should use Dental Fresh every day is an advantage, when they do not brush their teeth. It has been shown to help teeth clean and white, protect gums, and help improve oral health.
Ingredient:
Purified water, Stabilized Chlorine Dioxide, Sodium Bicarbonate, Potassium Sorbate, Sodium Benzoate, Tetrasodium EDTA, Methyl Paraben.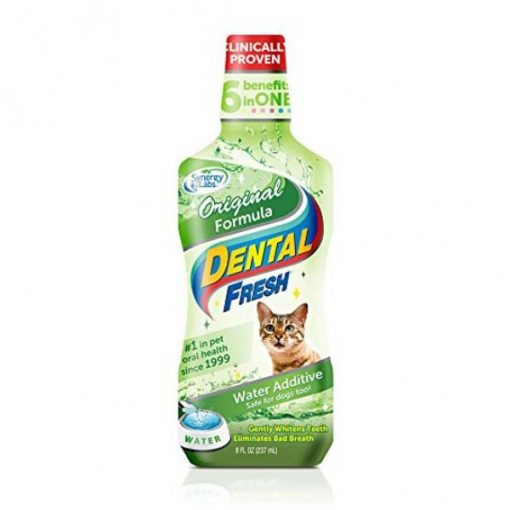 User manual:
Mix 1 cap full of Dental Fresh in about 240ml of drinking water.
The maximum effect when used daily for strong breath, strong teeth and gums.
Safe for cats and dogs.
GOOD FAVORITE WITH TYPE: odorless, tasteless so it does not affect pet drinking water. No alcohol, no sugar, no detergent or surfactant should be safe for regular use.