Backpacks pulling primary Frozen Purple Backpacks Lunch Boxes-USA Disney Accessories Frozen Rolling Disney USA
The laptop backpacks drag result is a indispensable utility supplies for the baby. They help baby easily and less heavy than when going to school, going to play, but also help the babies contained the necessary utensils, so it would really be great if parents shopping for a baby laptop backpacks pulling children fit the baby's interests with exclusive designs unique, impressive. Laptop backpacks pulling primary Frozen Disney USA with inspiration from icy Queen be millions of children love will be your great choice for baby.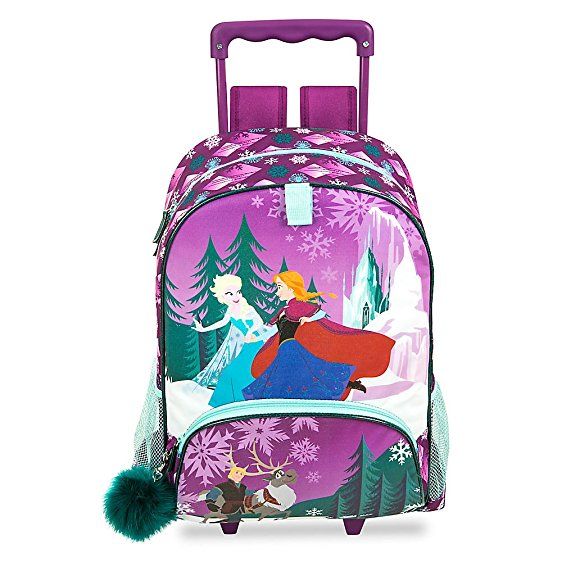 PRODUCT CHARACTERISTICS
Safe material
The products are made from high quality material, durable and sturdy, dynamic colors, cute, energetic personality fit girls, designed in the shape of the baby help baby can move more easily
Sophisticated design
The product is designed with lovely colors, energetic very suitable for girls. The holder is being streamlined for easy baby contains a gadget.
TRADEMARK INFORMATION
Disney toy brand is directly under the famous Walt Disney Corporation, first launched in 1990. To now Disney has become one of the brand children's toys are top favorites in the United States and the Nations of the world with ideas and imagery derived from the female main characters in the animated films of Walt Disney as : Mc Queen, Cars, Planes Fire & Rescue ... During more than 20 years, Disney has not stopped improving and diversifying the products to put players into the miracles and fairy tale full of color. With the efforts of Disney characters, became a companion of dreams of children around the world, including Vietnam.