Doll Moana Disney Animators USA (Disney Animators ' Collection Doll-16 ' Moana ')
With her baby girl doll is always a friend, they help baby play, learning, and sharing the same baby san happy or sad story sometimes become a little younger baby should be taken care of. Thus, her doll would be incredibly meaningful gift that the parents for the baby. And will be more amazing than when the favorite kid characters are the incarnations of the same baby doll to her amusement.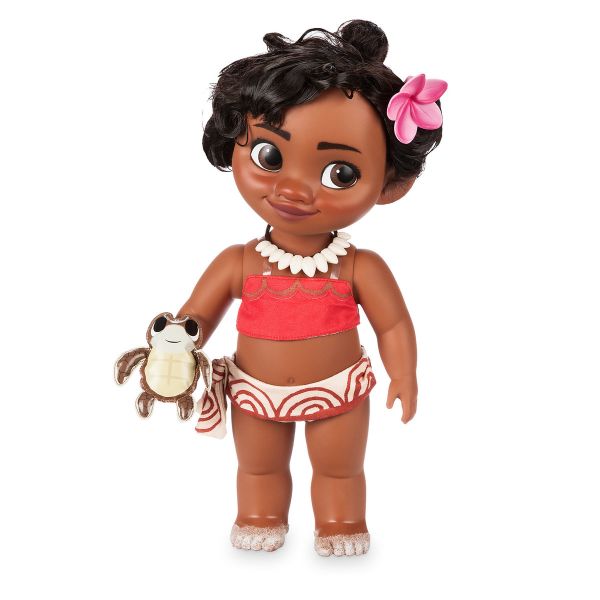 PRODUCT CHARACTERISTICS

Safe material
The products are made from high grade plastic absolutely does not contain toxic substances harmful to the child. Smooth surface with rounded edges do not scratch the skin when the baby bird, assumed.

Sophisticated design
The high-end doll products for kids with these parts, made meticulous details, vivid and highly resistant, help little more exciting when played.

Development of innovative ability
With this game, baby, can you imagine the story, dialogues with dolls, through which the ability and creativity of the baby will be nurtured since childhood.